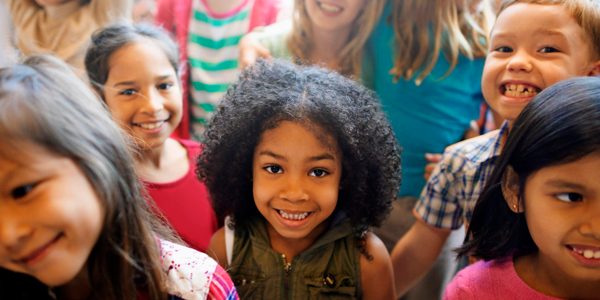 You are here
Slate for 2018 NAEYC Governing Board Election
NAEYC  is committed to diverse leadership on its Governing Board. Candidates are selected by the Nominating Committee for their ability to collectively advance our mission and strategic priorities, not to represent a particular group, region, or interest. All NAEYC members in good standing on December 31, 2017, are eligible to vote in the 2018 election. The election is now open. Eligible members will receive emailed instructions and weekly reminders to access the election site. Members can also access the voting site by logging into their profile. Voting closes March 1.
 
Candidates for Vice President
Gege Kreischer

Early Childhood Program Consultant
Child Care Concepts
Tampa, FL

Crystal D. Sanford-Brown

Early Childhood Consultant
Bloomfield Hills, MI
Candidates for Secretary
Rebecca E. Gomez

Program Officer
Heising-Simons Foundation
Los Altos, CA

Steven Hicks

Assistant State Superintendent 
Division of Early Childhood Development
Maryland State Department of Education
Baltimore, Maryland
Candidates for Board Member at Large
Jie-Qi  (Jackie) Chen

Senior Vice President for Academic Affairs & Dean of Faculty
Erikson Institute
Chicago, IL

Rick Falkenstein

Superintendent
Kingwood Township School District
Frenchtown, NJ
Candidates for Student Board Member 
Alissa A. Mwenelupembe
 

Doctoral Student
Teachers College,

Ball State University
Evansville, IN

David M. Walz

Graduate Student
University of Missouri
Columbia, MO
Election Campaign Guidelines
Based on its commitment to equity in the election process, NAEYC provides a variety of mechanisms to assist members in making informed decisions when voting and for candidates to present relevant information to all members. In each mechanism, candidates determine which information they feel is relevant to their candidacy. All candidates for elected office, whether identified by the Nominating Committee or by petition are expected to comply with this procedure and the Election Campaign Guidelines.
 
Election Practices 
(a)  The slate of candidates for election will be presented to the membership at the Annual Conference in November, on the NAEYC website, and through electronic communications sent to all members. Official information shall be presented in a way that avoids preferential treatment of any one candidate.
(b)  The final slate, including petitioned nominees, will be provided to all members, accompanied by written statements from each candidate.
(c)  Petition candidates will be identified as such in all official information about the slate, and on the ballot.
 
 
NAEYC will regularly evaluate the official election activities regarding their effectiveness in promoting voter participation in the election process and helping members make informed decisions.
 
Election Campaign Guidelines for Affiliate Groups and Interest Forums
(a)  Affiliate Groups and Interest Forums are expected to encourage their members to vote in the election.
(b)  Affiliate Groups and Interest Forums are expected to limit the information they provide about candidates to official information provided by NAEYC unless specifically approved in writing by NAEYC.
(c)  When Affiliate Groups or Interest Forums provide information about any candidate, they are expected to acknowledge all candidates equally.
 
Election Campaign Guidelines for Candidates
Acceptable practices
Candidates may:
Network with professional colleagues via face-to-face meetings, one-to-one telephone calls, and electronic mailings/postings to encourage participation in the voting process and to inform them of their nominations and seek their support; and
Participate in NAEYC planned or sanctioned activities provided to inform NAEYC members about all of the candidates.
Unacceptable practices
Candidates may not:
With the exception of limited costs associated with the acceptable practices above (e.g., Internet access), make expenditures associated with their candidacy, including:
Soliciting or accepting financial support from either individuals, professional associations, corporations, or employers; and
Seeking or accepting an employer or corporate sponsorship that would distribute campaign items or mailings on a candidate's behalf.
Produce and use campaign paraphernalia including, but not limited to: buttons, fliers, balloons, display booths, stickers, ribbons, or other giveaways.
Seek or accept public "official" endorsement of, or financial contribution from, any NAEYC Affiliate, Interest Forum, committee, commission or council.
Seek endorsement of their candidacy from members of the NAEYC Governing Board or NAEYC employees/staff in their official capacities.
Run on a "ticket" (i.e. encouraging members to vote for individuals as a part of a slate).Members of the Nominating Committee shall remain neutral and non-partisan during the elections process. It is unacceptable for any NAEYC member to lobby a member of the Nominating Committee on behalf of themselves or other potential nominees. Any questions about these practices should be sent to boardnominations@naeyc.org.
 
Thank You to the Nominating Committee
NAEYC expresses its sincere appreciation to the members of the Nominating Committee for its work in selecting this year's slate: Vincent Costanza, Chair; board members Susan Perry-Manning and Sebreana Domingue; and members at large Clara Cappiello, Louis Mark Romei, Shu-Chen "Jenny" Yen, and Marlene Zepeda. We also sincerely thank all the NAEYC members who volunteered to be considered for board service.