2017 Annual Conference
November 15 –18, 2017 | Atlanta, Georgia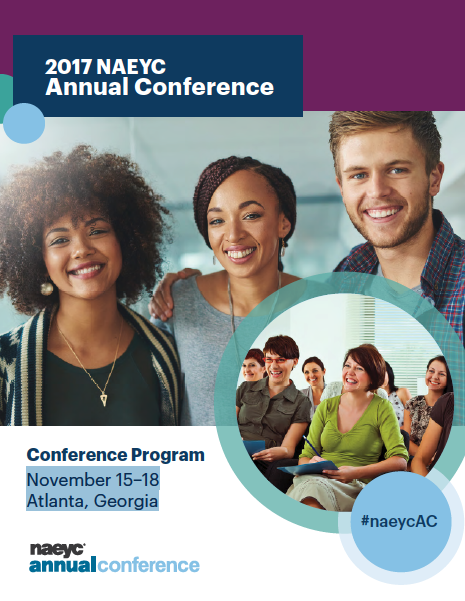 This is a year full of change, and we need you with us! This year's Conference will energize, impassion, and empower you to face the changes happening in the profession. With hundreds of sessions, exciting networking opportunities, thought-provoking speakers, and special events this year's event is designed to exhilarate and leave you prepared to get back out into the field.
Annual Conference is for YOU. Whether you're in the field or simply passionate and eager to get the latest information on early childhood education, we hope to see you in Atlanta!
Membership Has Its Advantages!
What can I expect at this year's Conference?
NAEYC strives to ensure that you have a great experience at all of our conferences and events. We want you to enjoy the hospitality of high-quality accommodations while also feeling safe and secure. That's why we've negotiated rates and blocked rooms for the 2017 Annual Conference hotels.
Atlanta is a large and vibrant American city that is also full of Southern charm and hospitality. Venture down to the "Capital of the New South" with NAEYC, and you'll leave wanting more!
Additional Information and Resources
NAEYC Recognizes Our Conference Sponsors
---