2017 Annual Conference
November 15–18, 2017 | Atlanta, GA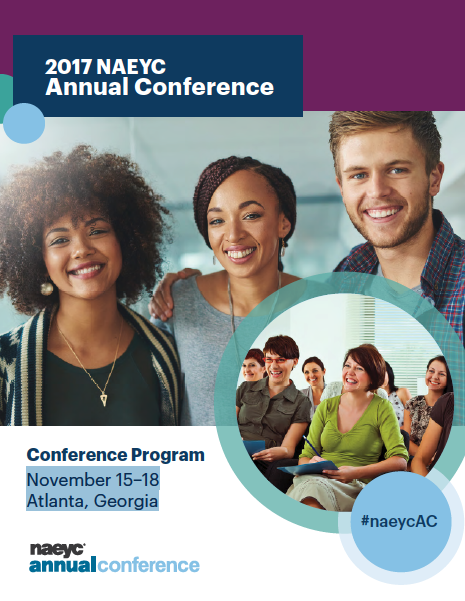 The 2017 Conference energized, impassioned, and empowered attendees to face changes and developments in the profession. With hundreds of sessions, exciting networking opportunities, thought-provoking speakers, and special events, attendees left exhilarated and prepared to get back out into the field.
Take a look at the program from this year's conference and consider joining us in Washington D.C. next year!
Membership Has Its Advantages!
Tools and Resources from the 2017 Conference
Information and Resources
NAEYC Recognizes Our Conference Sponsors
---