Look back at the 2020 Sessions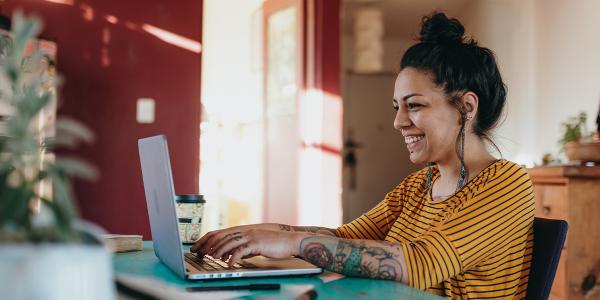 You are here
Registered Annual Conference attendees have access to ALL presentations through December 12! View them all on your schedule.
You can find your Certificate of Attendance in your virtual Tote, located in the bottom navigation bar.
---
On-Demand Sessions

When Childhood Anxiety Leads to Challenging Behaviors: Classroom Strategies to Support Anxious Children and Help Them Establish Successful Habits
Sarah Vanover, Commonwealth of Kentucky, Division of Child Care
Children with Disabilities/Early Intervention
Applying the Equity Lens: Building High-Quality Professional Development Systems to Advance Racial and Social Justice
Megan Madison, Brandeis University; Ijumaa Jordan, Ijumaa Jordan Consulting (IJC)
Diversity & Equity
Moving Beyond Diversity: Addressing Equity in Early Childhood Education and Promoting Meaningful Systemic Change
Ebonyse Mead, Educational Equity Institute; Jen Neitzel, Educational Equity Institute 
Diversity & Equity
Creating Culturally and Linguistically Responsive Classroom Environments for Dual Language Learners
Irasema Salinas-Gonzalez, University of Texas Rio Grande Valley; Iliana Alanis, University of Texas at San Antonio; Maria Arreguin Anderson, Universitiy of Texas at San Antonio
Emerging Bilingual/Multilingual
Strengthening Families through Screen-Time Management Skills and the Six Protective Factors: Strategies for Early Childhood Practitioners
Jean Rogers, Children's Screen Time Action Network; Patricia Cantor, Plymouth State University; Melinda Holohan, Western Michigan University
Family Engagement & Support
Trauma-Responsive Care and Challenging Behavior: Practical, Compassionate Strategies for the Healing Classroom
Barbara Sorrels, The Institute for Childhood Education
Guidance/Discipline/Challenging Behaviors
What to Do When Nothing Else Works: Effective Strategies for Identifying, Preventing, and Intervening when Challenging Behaviors Surface in Preschool
William DeMeo, Specialty Psychological Services
Guidance/Discipline/Challenging Behaviors
Back to Basics: The Role of Wonder, Joy, and Play, and How to Revitalize Teaching and Advance Student Learning Through Play-Based Experiences
Lisa Wiltshire, Early Education Consultant
Play
Enabling Smart Early Childhood Technology in Public Systems: Where We Are and What Comes Next
Sheetal Singh, The Early Learning Lab; Rebecca Berlin, Ounce of Prevention Fund; Stephanie Rubin, Texans Care for Children; Patricia Lozano, Early Edge California
Program Administration, Evaluation & Financial Management
Transforming Pre-K's "Our Community" with STEAM: How a Simple Shift Can Meet the Needs of All Young Children, Including Dual Language Learners
Lea Ann Christenson, Towson University
Science
Understanding Infant-Toddler Mental Health and Well-Being: Practices to Support Social and Emotional Development from Birth to Age Three
Ingrid Anderson, Portland State University; Jean Barbre, Portland State University
Social/Emotional Development
Deepening resiliency through social emotional learning
Akimi Gibson, Sesame Learning, Sesame Workshop
Everything and nothing has changed: Developmentally appropriate practice for today and tomorrow
Garnett Booker, Eagle Academy Public Charter School; Iheoma U. Iruka, University of North Carolina; Nadia Jaboneta, Pacific Primary Preschool; Barbara Willer, Former NAEYC Staff Member 
Employers and Child Care: Win-win strategies to support quality early education and employees
Julia Barfield, US Chamber of Commerce; Susan McGowan, Biogen
Supporting young children through trauma and crisis events: a conversation about what educators and schools can do to support resilience
Dave Ellis, New Jersey Department of Children and Families; Sarah Erdman, FB Meekins Cooperative Preschool; David J. Schonfeld, M.D., National Center for School Crisis and Bereavement, Children's Hospital Los Angeles; Ann McClain Terrell, NAEYC Governing Board President 
Nothing for Us, Without Us: Centering the Voices of Educators and Policy-Making
Dr. Ashley Williams, Center for the Study on Child Care Employment; Shana Bartley, National Women's Law Center; Sade Moonsammy, Family Values @ Work; Maria Isabel Ballivian, ACCA Child Development Center; Lucy Recio, NAEYC
There's No Going Back: Building the Future of the Early Childhood Education Profession
Christa Anders, Transforming Minnesota's Early Childhood Workforce; Rosalina Burgos, CentroNia; Ana De Hoyos O'Connor, San Antonio College; Shyrelle Eubanks, National Education Association; Lauren Hogan, NAEYC
Leading in Crisis: How States Worked to #SaveChildCare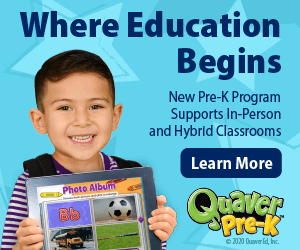 Perspective-Taking: Helping Educators Understand the Challenges, Fears, and Joys of Parents with Special Needs Children
Christy Jones-Hudson, M.A., Goodwill Easterseals of the Gulf Coast
Children with Disabilities/Early Intervention
Brain Development and Learning: Interactive Strategies to Help Young Children Effectively Process Life Events
Joni Samples, Family Friendly Schools
Cognitive Development
The Power of Participation: How Democracy in Early Childhood Programs Builds Inclusive Communities and Empowers Tomorrow's Change-Makers
Elizabeth Rodano, German International School New York
Curriculum--Theories & Approaches
A Moral Imperative: An Interactive Discussion on Advancing Equity and Social Justice
Maurice Sykes, Early Childhood Leadership Institute
Diversity & Equity
Developing While Black: The Importance of Racial Identity Development in Black Preschool Girls
Toni Sturdivant, University of Texas at San Antonio
Diversity & Equity
Internalizing Bias, Prejudice, and Stereotypes: What We Are Unconsciously Teaching Young Children and How to Use Anti-Bias Education to Create Belonging and Equity
Rebecca Slaby, AMAZEworks
Diversity & Equity
Reading Between the Lines: Exploring Literacy Programs Through the Theory of Culturally Relevant Pedagogy while Challenging Existing Assumptions and Biases
Angelique Thompson, Toronto District School Board; N. Kenisha Bynoe, Toronto District School Board
Diversity & Equity
People, Places, and Things: The Importance of Active Learning and Sensory-Engaging Materials for Toddlers and Infants in a Screen-dominated Culture
Shannon Lockhart, HighScope Foundation
Environmental Education
Developing a Family Engagement and Participation Plan: Strategies to Successfully Communicate Sensitive Information to Families
Jane Montgomery, Peachtree Presbyterian Preschool; Patty Randall, Peach Tree Presbyterian Preschool
Family Engagement & Support
Fostering Fatherhood Involvement in Early Education: Strategies for Encouraging the Active Engagement Essential to Children's Development
Eugene Schneeberg, National Responsible Fatherhood Clearinghouse; James Worthy, National Responsible Fatherhood Clearinghouse
Family Engagement & Support
Having Difficult Conversations with Parents: Practical Professional Guidance for Addressing a Child's Behaviors and Development
Ronald Mah, self-employed
Family Engagement & Support
Three International Perspectives on Culturally Embraced Pedagogical Approaches to Early Teaching and Learning
Anthony Broughton, Claflin University; Dina Castro, University of North Texas; Jie-Qi Chen, Erikson Institute
Global Perspectives
¿Sabes si tus estudiantes entienden lo que leen? Estrategias para aumentar la comprensión.
Julia Atiles, East Tennessee State University; Mayra Almodovar, Hartnell College
Grandes Comienzos--Spanish Language Track
Ayudar a los niños a desarrollar el control de impulsos, disposición, y auto-regulación
Leticia Valero, Loving Guidance
Grandes Comienzos--Spanish Language Track
Cómo maximizar el beneficio de los libros bilingües con los niños aprendiendo dos idiomas
Clara Cappiello, Bilingual Empowerment Consulting
Grandes Comienzos--Spanish Language Track
El terremoto cambió nuestras vidas: Integración del arte durante tiempos de crisis
Margarita Marichal, Interamerican University
Grandes Comienzos--Spanish Language Track
Entender la agresión en el niño preescolar, desde la perspectiva del Modelo Neufeld
María Esther Cortés, Instituto Neufeld Español; Maria Fernanda Calderon, Instituto Neufeld Español
Grandes Comienzos--Spanish Language Track
La hora de comer puede ser una experiencia educativa para niños de 0-2 años
Evelyn Garcia, United States Department of Agriculture; Kaylyn Padovani, United States Department of Agriculture
Grandes Comienzos--Spanish Language Track
Help! Nobody Prepared Me for This! Classroom-Management Strategies to Identify and Serve Special Needs Students and Their Families
Amy Huebner, St. Philip's College
Guidance/Discipline/Challenging Behaviors
Moving from Chaos to Calm: Behavioral Interventions and Action Plans to Help All Students Succeed
Brandie Rosen, Brandie Rosen Consulting
Guidance/Discipline/Challenging Behaviors
A Discussion with the AAP: Examining Environmental Health in Early Childhood Settings and How to Promote Resiliency and a Trauma-Informed Approach in Early Childhood
Sherri Alderman, MD, developmental-behavioral pediatric specialist; Robert James Gillespie, MD, The Children's Clinic
Health & Safety
COVID-19 Crisis: How China's Early Educators Protected More Than 50 Million Children During the Global Pandemic
Lei Yan, Sequoia Academy
Health & Safety
Let's Learn Outside: Exploring Ways to Create High-Quality Outdoor Environments and Meaningful Activities for All Children
Heather Olsen, National Program for Playground Safety; Eric Kennedy, Bucknell University
Health & Safety
Talk to Me: Nurturing the Early Language and Communication Development for Infant and Toddler through Play
Ronilda Henson, TX Association for the Education of Young Children-Southmost Chapter
Language & Literacy
The Other Side of the Literacy Coin: Exploring and Implementing Writing Experiences in Preschool Classrooms
Laura Bailet, Kaplan Early Learning Company
Language & Literacy
The Case for Flexible Seating: How to Help K-3 Students Take Charge of Their Learning with the Power of Choice
Karen Lindeman, Edinboro University; Leah L. Roscoe, St. John Paul II Elementary; Lindsey Finlan, Springfield Elementary School; Aimee Ferloin, Robison Elementary School
Learning Environment
Strategies to Create Learning Environments to Promote Motor-Skill and Sensory Development that Lead to Age-Appropriate Outcomes
John Ozmun, Indiana Wesleyan University; Timothy Davis, SUNY Cortland
Physical Development
Building on the Benefits of Block Play: Why the Essential Teaching Tool is Stacked with Learning Potential
Jennifer Fernandez, School Specialty, Inc.
Play
Flip This Playground: Engaging the Outdoor Classroom Where High-Sensory Experiences Support Foundational Literacy and Scientific Inquiry
Mary Ann Biermeier, Valley of the Sun Chapter AzAEYC
Play
International Perspectives with Local Relevance: How Early Childhood Workforce Issues Are Being Addressed in Low- and Middle-Income Countries and What We Can Learn
Marilou Hyson, Consultant, United Nations Children's Fund
Professional Development--Training & Technical Assistance
Top 10 Tips for Trainers: Lose the Lecture and Engage Adult Learners in a Joyful Journey with Cognitive and Social-Emotional Connections
Teresa Byington, University of Nevada, Reno; Kelly May, Las Vegas Clark County Library District
Professional Development--Training & Technical Assistance
Whole Teacher, Whole Child: Strategies that Support Multiple Dimensions of Student AND Educator Development
Vincent Costanza, Bright Start Foundation; Jie-Qi Chen, Erikson Institute
Professional Development--Training & Technical Assistance
"But We've Always Done It This Way!": One Program's Story on How Leadership and Teachers Worked Together to Transform Communications, Prioritize Relationships, and Build a Better Culture
Barbara Milner, Consultants in Development; Cassie Morwood, Tempe Christian Preschool; Haley Unruh, Tempe Christian Preschool; Monica Scudder, Tempe Christian Preschool
Professionalism, Leadership & Ethics
Building a Diverse Community of Practice for the Early Childhood Profession
Abena Ocran-Jackson, Council for Professional Recognition; Chonda Walden, Council for Professional Recognition
Professionalism, Leadership & Ethics
Finding Your Way Through Conflict: Strategies to Help Early Childhood Educators Develop Tolerance, Establish Empathy, and Find Resolutions
Christine Snyder, University of Michigan; Chris Amirault, Tulsa Educare MacArthur
Professionalism, Leadership & Ethics
Director? Who, Me? Strategies and Secrets from Seasoned Directors to Help You Survive Your Early Leadership Years
Jane Humphries, McCormick Center for Early Childhood Leadership
Program Administration, Evaluation & Financial Management
The Invisible Foundation: Exploring Why High-Quality Early Childhood Education is an Uneven, Inequitable, and Often Unattainable Start for Children
Mark Teoh, Teach Plus; Jamita Horton, Rocky Mountain Prep Southwest Charter School; Aja Currey, Rio Gallinas Charter School; Darlene Fortier, Salazar Elementary School
Research
Ramps and Pathways: Paving the Way for a Developmentally Appropriate Integrative STEM Experience for Young Learners
Beth VanMeeteren, University of Northern Iowa; Sherri Peterson, University of Northern Iowa
Science
Fostering Resilience: Mitigating the Effects of Adverse Childhood Experiences (ACEs) and Toxic Stress in Early Childhood
Shawna Boomgaard, Oakland University; Tomoko Wakabyashi, Oakland University
Social/Emotional Development
How Relationship Building Fosters Children's Executive-function Skills and Supports Self-Regulating Behaviors
Colleen Schmit, Four Monkeys Press
Social/Emotional Development
Keep Calm and Teach On: A Look at the "Why" of Behavior and How to Manage Your Calm so You Can Help Them Manage Theirs
Shanon Gibson, SGC Consulting; Stacy Rupe, Griffith Center for Children - Independent Contractor
Social/Emotional Development
No Yoga Experience Necessary : How Educators Can Use Literature, Mindfulness, and Movement to Create Calm and Collaboration in the Classroom
Lisa Danahy, Create Calm Inc; Jean McDonald, Create Calm Inc
Social/Emotional Development
Anti-bias Education in Infant-Toddler Classrooms: A Discussion to Help Shed Our Own Bias Baggage to Develop Anti-bias Plans of Action
Olivia Wendorf, Michigan State University; Rachel Stark-Turcotte, Michigan State University; Denise Graham, Michigan State University
Teaching & Instructional Practices
Learning Dispositions: Exploring Approaches to Learning and How Teachers Can Influence Their Development
Diana Hill, Child-Parent Centers
Teaching & Instructional Practices
Three Big Ideas: Early Teaching Concepts to Address Developmental Needs, Attend to Children's Well-Being, and Lead to Deeper Learning
Lisa Ginet, Erikson Institute; Jie-Qi Chen, Erikson Institute; Gillian McNamee, Erikson Institute; Amanda Moreno, Erikson Institute; Barbara Bowman, Erikson Institute
Teaching & Instructional Practices
Why Applying Culturally Relevant Teaching Strategies in Early Childhood Education Environments Is Truly Developmentally Appropriate
Toshiba Adams, Milwaukee Area Technical College; Michele Turner, Madison Area Technical College
Teaching & Instructional Practices