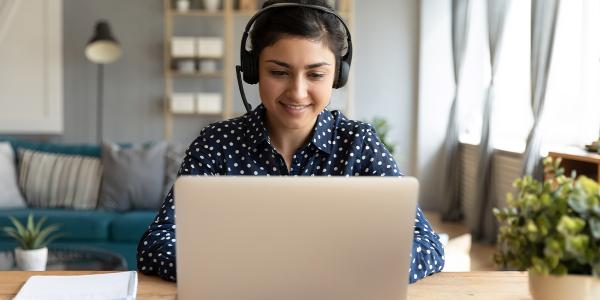 You are here
It's easy to find the presentations* that fit your needs and help you build your own personalized schedule. Use the suggestions below to plan how you'll prioritize your learning experience. And remember, ALL presentations will be available On-Demand for 30 days after the end of conference. No more worrying about missing a session. Go back and view them all on your schedule!
A full list of sessions will be COMING SOON!
*Presentations are subject to change.
"But We've Always Done It This Way!": One Program's Story on How Leadership and Teachers Worked Together to Transform Communications, Prioritize Relationships, and Build a Better Culture

Finding Your Way Through Conflict: Strategies to Help Early Childhood Educators Develop Tolerance, Establish Empathy, and Find Resolutions

Director? Who, Me? Strategies and Secrets from Seasoned Directors to Help You Survive Your Early Leadership Years

A Discussion with the AAP: Examining Environmental Health in Early Childhood Settings and How to Promote Resiliency and a Trauma-Informed Approach in Early Childhood

Whole Teacher, Whole Child: Strategies that Support Multiple Dimensions of Student AND Educator Development

 

People, Places, and Things: The Importance of Active Learning and Sensory-Engaging Materials for Toddlers and Infants in a Screen-dominated Culture

Talk to Me: Nurturing the Early Language and Communication Development for Infant and Toddler through Play

Understanding Infant-Toddler Mental Health and Well-Being: Practices to Support Social and Emotional Development from Birth to Age Three

Anti-bias Education in Infant-Toddler Classrooms: A Discussion to Help Shed Our Own Bias Baggage to Develop Anti-bias Plans of Action

Why Applying Culturally Relevant Teaching Strategies in Early Childhood Education Environments Is Truly Developmentally Appropriate

Ramps and Pathways: Paving the Way for a Developmentally Appropriate Integrative STEM Experience for Young Learners

The Other Side of the Literacy Coin: Exploring and Implementing Writing Experiences in Preschool Classrooms

Flip This Playground: Engaging the Outdoor Classroom Where High-Sensory Experiences Support Foundational Literacy and Scientific Inquiry

When Childhood Anxiety Leads to Challenging Behaviors: Classroom Strategies to Support Anxious Children and Help Them Establish Successful Habits

Creating Culturally and Linguistically Responsive Classroom Environments for Dual Language Learners

Internalizing Bias, Prejudice, and Stereotypes: What We Are Unconsciously Teaching Young Children and How to Use Anti-Bias Education to Create Belonging and Equity

Reading Between the Lines: Exploring Literacy Programs Through the Theory of Culturally Relevant Pedagogy while Challenging Existing Assumptions and Biases

The Case for Flexible Seating: How to Help K-3 Students Take Charge of Their Learning with the Power of Choice

How Relationship Building Fosters Children's Executive-function Skills and Supports Self-Regulating Behaviors

Why Applying Culturally Relevant Teaching Strategies in Early Childhood Education Environments Is Truly Developmentally Appropriate

Internalizing Bias, Prejudice, and Stereotypes: What We Are Unconsciously Teaching Young Children and How to Use Anti-Bias Education to Create Belonging and Equity

A Moral Imperative: An Interactive Discussion on Advancing Equity and Social Justice

Applying the Equity Lens: Building High-Quality Professional Development Systems to Advance Racial and Social Justice

Moving Beyond Diversity: Addressing Equity in Early Childhood Education and Promoting Meaningful Systemic Change

Developing While Black: The Importance of Racial Identity Development in Black Preschool Girls

Having Difficult Conversations with Parents: Practical Professional Guidance for Addressing a Child's Behaviors and Development

Developing a Family Engagement and Participation Plan: Strategies to Successfully Communicate Sensitive Information to Families

Strengthening Families through Screen-Time Management Skills and the Six Protective Factors: Strategies for Early Childhood Practitioners

Fostering Fatherhood Involvement in Early Education: Strategies for Encouraging the Active Engagement Essential to Children's Development

Perspective-Taking: Helping Educators Understand the Challenges, Fears, and Joys of Parents with Special Needs Children

¡Ayudar a los niños a desarrollar el control de impulsos, disposición, y auto-regulación

¿Sabes si tus estudiantes entienden lo que leen? Estrategias para aumentar la comprensión

El terremoto cambió nuestras vidas: Integración del arte durante tiempos de crisis

La hora de comer puede ser una experiencia educativa para niños de 0-2 años

Cómo maximizar el beneficio de los libros bilingües con los niños aprendiendo dos idiomas

Entender la agresión en el niño preescolar, desde la perspectiva del Modelo Neufeld

Trauma-Responsive Care and Challenging Behavior: Practical, Compassionate Strategies for the Healing Classroom

What to Do When Nothing Else Works: Effective Strategies for Identifying, Preventing, and Intervening when Challenging Behaviors Surface in Preschool

Keep Calm and Teach On: A Look at the "Why" of Behavior and How to Manage Your Calm so You Can Help Them Manage Theirs

No Yoga Experience Necessary: How Educators Can Use Literature, Mindfulness, and Movement to Create Calm and Collaboration in the Classroom