Call for Presentation Proposals: 2021 Annual Conference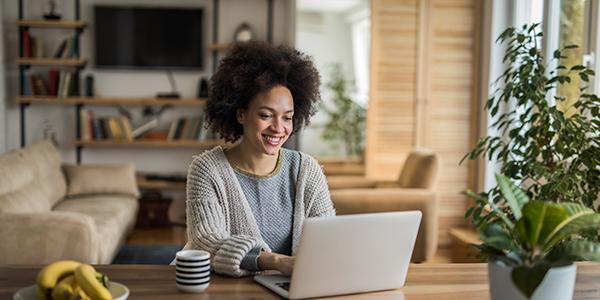 You are here
2021 NAEYC Annual Conference (to be held in November; exact dates to be determined)

Deadline for Submissions: May 18, 2021
Virtual Event

NAEYC's Annual Conference is the world's leading gathering of early childhood professionals offering engaging and informative sessions, poster displays, research panels, and more. We invite you to share your research, content expertise, and experience at the 2021 NAEYC Annual Conference.
Due to the constraints of hosting the conference on a virtual event platform, the number of sessions will be limited to approximately 100. This means the selection process will be highly competitive. NAEYC seeks thoughtfully prepared, original proposals from established experts and seasoned presenters on the following topics: 
Advocacy
Arts & Music
Child Assessment
Children with Disabilities/Early Intervention
Developmentally Appropriate Practice (DAP)
Educator/Teacher Preparation & Professional Development
Equity/Diversity/Anti-Bias
Family Engagement
Guidance and Challenging Behaviors
Language & Literacy
Learning Environment
Play
Professionalism, Leadership, Ethics
Program Administration, Evaluation, and Financial Management
Research
Social Emotional Development (includes trauma)
Grandes Comienzos - Spanish Language Track
STEM
All proposals should reflect current research, support NAEYC's mission, align with NAEYC's position statements and meet the professional development needs of a diverse range of conference attendees consistent with the principles of effective adult learning in a virtual conference setting. 
---
Submit a Proposal in English

Please note: An individual's name should appear on only one presentation request. 
Sessions will be pre-recorded. Please consider the session length and format when submitting your proposal. Before you start a proposal, be sure that you are prepared to provide the information listed as follows: 
Primary and Co-Presenter contact information
Content Level (Introductory, Intermediate, Advanced)
Topic Category (Select from dropdown) 
Age Level (Infants, Toddlers, Infants/Toddlers, Preschoolers, Kindergartners, First-3rd graders, All children, Adults)
All Children Explanation (explain how it covers each group) 
Title
Summary of Content
Learning Outcomes
Opportunities for Linkage and Application
Research Proposals Only (Purpose, Methods, Results, Implications) 
Presenter's Qualifications and Expertise
Session Type/Format (1-hour session, Poster Session, or Research Poster Session)
Ready to submit? Please visit our submission form on Precis to begin the proposal submission process.
---
Submit a Proposal in Spanish 

If you plan to submit a proposal for a session delivered in Spanish, please select the Grandes Comienzos--Spanish Language Track in Precis. Proposals written in Spanish must be submitted through the link above. If you need instructions in Spanish, please open the following link in a separate tab or window: Spanish Instructions
Si te vas a presentar una propuesta para una sesión entregada en Español, por favor seleccione las Grandes Comienzos - pista Española en Precis. Propuestas escritas en Español deben ser presentadas a través del foro. Si necesita instrucciones en español, por favor abra el siguiente enlace en una pestaña o ventana separada: Instrucciones Español
For information about participating in the track: Grandes Comienzos.
Presenter Registration 

If your proposal is selected, you may register for the conference at a special discounted rate. Details about the discounted presenter rate will be emailed to all those whose proposals are selected.
No Sales policy: NAEYC's stated policy is that presenters may not display, market, or sell products during their sessions. If you would like to purchase a booth in NAEYC's virtual Exhibit Hall, please visit the Exhibitors & Advertisers page.
Questions?

Please email NAEYC's Conference Department at conference@naeyc.org or call 800-424-2460.