Call for Presentation Proposals: Annual Conference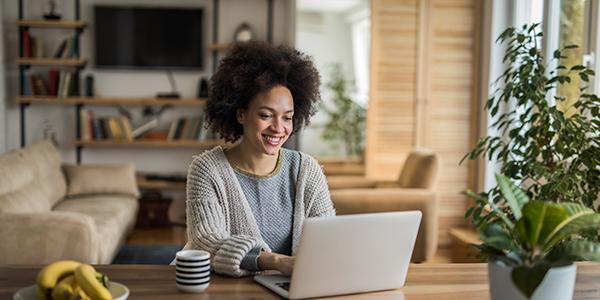 You are here
2022 NAEYC Annual Conference

Wednesday, November 16 – Saturday, November 19, 2022
Washington, DC
Deadline for Submissions: Wednesday, February 9, 2022
NAEYC's Annual Conference is the world's largest gathering of early childhood professionals  offering hundreds of engaging and informative sessions, poster displays, research panels, and more. We  invite you to share your research, content expertise, and experience at the 2022 NAEYC Annual Conference in  Washington, DC. 
NAEYC seeks proposals that address timely topics (view topic tracks) and current challenges faced by early childhood professionals. Proposals should be grounded in exemplary practices, informed by research,  support NAEYC's mission, and meet the professional development needs of the conference's core audiences. For five quick tips on what makes a strong proposal, check out this video!
On average, attendees demographics are as follows:
Approximately 76% of attendees are experienced early childhood professionals with 11+ years in the field.  

46% have more than 20 years experience 
30% have 11-20 years experience 

The top four positions held by our audience: 

34% teachers 
23% director/assistant director 
13% trainer/coach/consultant 
8% faculty 

A breakdown of our attendees by age is shown below: 

Age 18-24 = 2% 
Ages 25-34 = 16% 
Ages 35-49 = 44% 
Ages 50-59 = 26% 
Age 60+ = 12%
NAEYC welcomes proposals that affirm the rich diversity of the early childhood field. Panel presentations that bring together diverse voices, cut across sectors & organizations, and balance both expert & practice-based viewpoints are highly encouraged.   
All proposals should reflect current research and/or practical experience that is innovative, well-grounded, and consistent with the principles of effective adult learning in a conference setting. Proposals must be submitted online. NAEYC will inform you of your status regardless of whether the proposal is accepted or not via email in late May/early June.
---
Submit a Proposal in English

Please note: An individual's name should appear on no more than two proposals: one as the Primary Presenter and one as the Additional Presenter. NAEYC is not responsible for scheduling conflicts that might arise if an individual's name is submitted with more than two proposals.  
Most sessions are 1.5 hours in duration. Please consider the session length when submitting your proposal. Before you start a proposal, be sure that you are prepared to provide the information listed as follows:
Presenter contact information 
Session Topic (Click on "Topic Category" for complete list) 
Session length- 1.5 hours or 1.25 hours, 3 hours (scheduled on Wednesday), Research poster session, and poster session 

Please note: Each year we receive more 1.5 hour and 3 hour proposals than we can accept. If you are able to adapt to a poster format, please respond to this question asked in the proposal form. Some 1.5 hour proposals may be scheduled as 1.25 hours. 

Session title 
Summary of the proposal 
Learning outcomes of proposal 
Opportunities for linkage and application 
For research submissions only: Instead of the summary, these submissions require the stated purpose, methods, results, and implications of the research. These proposals may be accepted as regular sessions or as research poster sessions. 
Presenter expertise 
Preferred room setup
Submit a Proposal in Spanish

Grandes Comienzos

NAEYC is excited to continue the Grandes Comienzos track at the 2022 Conference. Grandes Comienzos means "Great Beginnings" and reflects NAEYC's wish for all young children. Grandes Comienzos focuses on ensuring that children and families whose home language is Spanish have access to high-quality programs. This language track provides the early childhood community with access to sessions in Spanish on topics concerning young children, their families, and early education throughout the Americas and the world.
If you plan to submit a proposal for a session delivered in Spanish, please select the Grandes Comienzos--Spanish Language Track in Precis. Proposals written in Spanish must be submitted through the link above.  
Si te vas a presentar una propuesta para una sesión entregada en Español, por favor seleccione las Grandes Comienzos - pista Española en Precis. Propuestas escritas en Español deben ser presentadas a través del foro.
Submit a Proposal in English or Spanish
Audiovisual information

Audiovisual equipment: NAEYC will provide a standard audiovisual equipment setup which includes a screen, an LCD projector, and stand. One table microphone and one podium mic will also be provided per session.  
Any additional AV equipment is at the presenter's expense including audio patches, laptops, and internet. Presenters using Mac or Sony laptops must bring their own adapters for connecting to a projector. Additional equipment can be rented through our AV vendor.
Presenter Registration 

If your proposal is selected, you may register for the conference at a special discounted rate. Details about the discounted presenter rate will be emailed to all those whose proposals are selected.
No Sales policy: NAEYC's stated policy is that presenters may not display or sell products in session rooms. Presenters are not permitted to sell products before, during or after their session at the Annual Conference. If you would like to purchase a booth in NAEYC's Exhibit Hall, please visit the Exhibitors & Advertisers page.
Questions?

Please email NAEYC's Conference Department at conference@naeyc.org or call 800-424-2460.