You are here
Getting off to a Good Start
Good Start 

NAEYC's 良好開端 Good Start call for proposals deadline for the 2019 Annual Conference has passed.

Early Bird registration is open, prices increase after Sept. 13. Register now and reserve housing. 

良好開端 means "Good Start" and reflects NAEYC's wish for all young children in the United States, and around the world. 良好開端 Good Start focuses on ensuring that children and families whose home language is Mandarin have access to high-quality early learning programs. This track provides the Mandarin-speaking early childhood communitiy with access to sessions conducted in Mandarin on topics concerning early childhood education in the United States, China and around the world.
---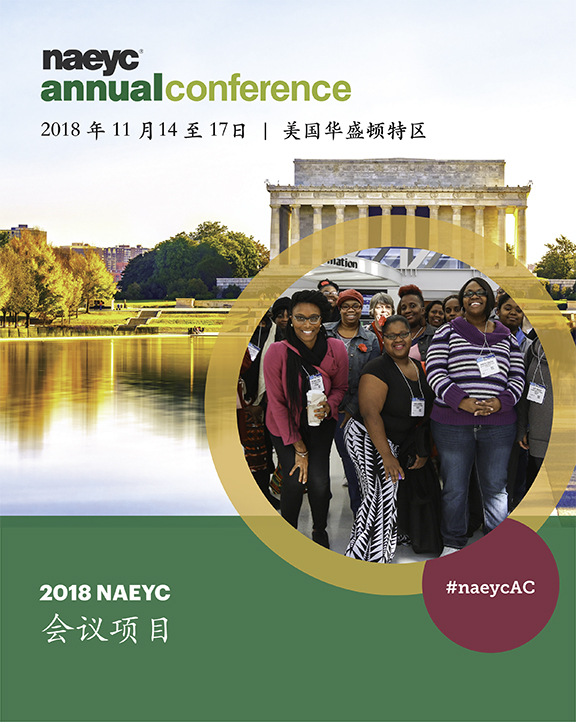 良好開端 Good Start at Annual Conference 2018

This year's track featured something special: a Mandarin follow-up session to the Opening Keynote Address, titled "Continue the Conversation: What Would Fred Rogers do?" The session was delivered by Dr. Junlei Li, a Saul Zaentz Senior Lecturer in early childhood education, Harvard Graduate School of Education & previous director of the Fred Rogers Center for Early Learning and Children's Media. Join us in Nashville, TN in 2019 for more featured sesssions in Mandarin!
---
View the 2017 Annual Conference Mandarin Program–2017 年度会议及博览会. 
Looking for a diverse conference experience?
Join us in Nashville, TN for Annual Conference 2019 and don't forget to include Good Start sessions on your session itinerary. 
战略方向 (Strategic Direction)
Learn more about NAEYC's vision and core beliefs in our translated Strategic Direction. 
中文资源 (Resources in Chinese)
NAEYC continues to expand our high-quality resources available for Chinese-speaking early childhood educators and professionals.