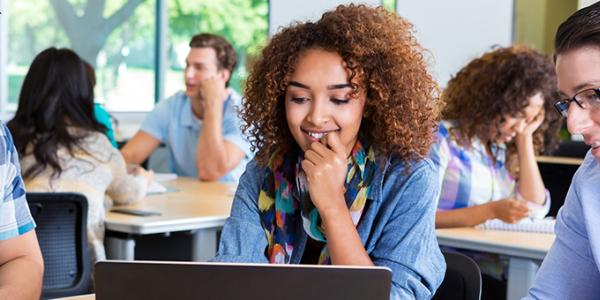 You are here
Join Us on the Main Stage!

You don't want to miss the amazing lineup of Main Stage sessions we've put together to cover the topics you care about most.
Want to figure out which sessions to attend, and don't know where to start? Session information is here! Check out our Itinerary Planner where you can browse sessions by category and read more about each session.
Check out our Preview Sessions and the Plenary Speakers for the 2021 Annual Conference.
Anti-Bias "Activism" with Young Children: Performance or Agency? Uncovering Meaningful Possibilities in Your Community

John Nimmo, Portland State University; Debbie LeeKeenan, antibiasleadersece.com; Nadia Jaboneta, Pacific Primary School; Brian Silveira, Pacific Primary School 
Caring for Children and Ourselves

Alissa Mwenelupembe, NAEYC; Dr. Nefertiti B. Poyner, Devereux Center for Resilient Children; Molly Strothkamp, LCSW, IMH-E, Southwest Human Development
Cultivating Black Joy in Early Childhood Education Settings

Deminika Spears, Spears Consultancy Group; Jessica Campos, City and County of San Francisco, Human Rights Commission 
DAP Core Considerations and Teacher Decision Making: A Conversation

Sue Bredekamp, Early Childhood Specialist; Barbara Willer, Retired, NAEYC; Rahshita Lowe-Watson, District of Columbia Public Schools
Highlights From the 4th Edition of DAP: A Conversation with Chapter Authors about Equity and Joyful Learning

Susan Friedman, NAEYC; Iheoma U. Iruka, UNC-Chapel Hill; Brian L. Wright, University of Memphis; Marie Masterson, McCormick Center for Early Childhood Leadership at National Louis University; Doug Clements, University of Denver
Highlights from the 4th Edition of DAP: Playful Learning in Early Childhood Settings

Kathy Hirsh-Pasek, Temple University; Jennifer Zosh, Penn State University
Innovation Amidst the COVID-19 Crisis: State Early Childhood System Leaders Develop a Cross-State Collaborative

Dan Wuori, The Hunt Institute; Ellen Galinsky, Bezos Family Foundation; Beth Bye, Connecticut Office of Early Childhood; Jamilah Jor'dan, Illinois Governor's Office of Early Childhood Development 
Maintaining Quality During the Pandemic – How Early Learning Leaders Found a Way to Survive and Thrive

Alissa Mwenelupembe, NAEYC; Cecilia Scott-Croff, Borough of Manhattan Community College Early Childhood Center, Inc.; Amber Tankersley, Little Gorillas Preschool; Teri Windisch, Penn Children's Center, University of Pennsylvania
President's Seminar: Transforming Neighborhoods with High Quality Early Childhood Education through Philanthropy

Ann McClain Terrell, NAEYC Governing Board President; Ellen Gilligan, Greater Milwaukee Foundation; Kathryn Dunn, Greater Milwaukee Foundation; Danae Davis, Milwaukee Succeeds; Terri Alexander, 4C for Children; Tamara Johnson, Malaika Early Learning Center
Race and Racism: Using Media to Enhance Conversations with Children

Tania Ghee, PBS; Will Tolliver, Jr., PBS; Abi Manivannan, PBS
Teachers as Writers: Sharing Observations, Stories, and Reflections from Your Setting

Annie Moses, NAEYC; Ron Grady, NOLA Nature School in New Orleans; Julia Luckenbill, Davis Parent Nursery School; Nadia Jaboneta, Pacific Primary Preschool
The ECE Higher Education Landscape: Managing Current Realities and Preparing for the Future

Mary Harrill, NAEYC; Carmen Rivers, University of Wisconsin-Whitewater; Elsa Jones, Post University; Cindy Shackelford, Jefferson State Community College
The Life and Legacy of Marilyn Smith

Rhian Evans Allvin, NAEYC; Ellen Galinsky, Bezos Family Foundation; Michelle Brown, Council for Professional Recognition; Sue Bredekamp, Early Childhood Specialist; Jerlean Daniel, Former NAEYC Executive Director; Barbara Willer, Retired, NAEYC; Carol Brunson Day, Distinguished Fellow, Council for Professional Recognition
Uncovering and Challenging White Feminist and Patriarchal Values in Early Childhood Education

Ijumaa Jordan, Ijumaa Jordan Consulting; Kate Engle, Freelance Consultant 
Understanding Children's Translanguaging in Early Childhood Settings

María Arreguín, University of Texas San Antonio; Irasema Salinas-González, University of Texas Rio Grande Valley; Iliana Alanís, University of Texas San Antonio