Interest Forum Guidelines: Webinar and Feedback Process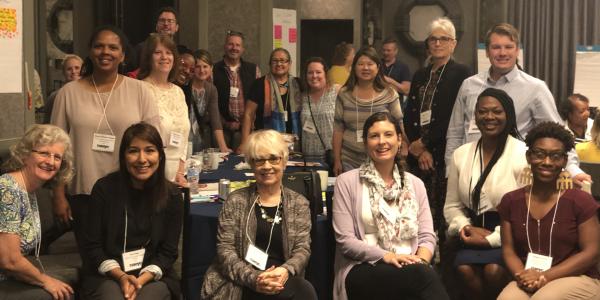 You are here
We're excited to roll out brand new guidelines for NAEYC's Interest Forums. These guidelines are the key to our strategy to make the forums accessible to ALL members. We invite you to join us in learning about the guidelines and offering your input.
What are these guidelines all about?
Through the increasing use of social platforms like HELLO, we aim to provide interest forum programming throughout the year for all members. These guidelines follow in that spirit, opening up the procedures and expectations of NAEYC Interest Forums, their leaders, and their members.
How can I access them and learn more?
Read a note from NAEYC's CEO on the importance of Interest Forums and learn some key points of the new guidelines
Watch the launch webinar which highlights important points of the guidelines:
How can I be involved?
There are two ways you can share your feedback on the new guidelines:
Participate in our virtual office hours! If you are interested in one of the available dates below, please email hello@naeyc.org for instructions.
Thursday, July 25 from 3 p.m. - 5 p.m
Thursday, August 1 from 3 p.m. - 5 p.m
Saturday, August 3 from 12 p.m. - 2 p.m.
Thursday, August 8 from 3 p.m. - 5 p.m
Thursday, August 22 from 3 p.m. -5 p.m.
We also encourage you to browse the discussion threads in Hello, respond to posts, and sign up for the Interest Forums that interest you!