Repurposing Creative Finds for Creative Minds: Thinking Outside the Box
You are here
Lisa Mufson Bresson
Have you ever found yourself looking through the pages of a preschool materials catalog and creating a wish list in your mind? You ask yourself, How can I make this happen in my own space? Many early childhood programs and family child care providers are on a tight budget, but having a well-stocked, developmentally appropriate learning space doesn't have to break the bank. You can repurpose found items—like cardboard boxes, bottle caps, and small pieces of furniture—in creative ways to add meaningful learning materials to your classroom or care setting.
Helping young children find new uses for familiar items supports their development of a very important skill: flexible thinking. Children participate in all the stages of creating: planning, doing, and then putting the new objects to use. This process extends their learning. Creating classroom materials with found items is not only free but versatile too! Children can imagine creative uses for items that adults might never think of.
For example, a child may decide that the dramatic play center needs a washing machine. He comes up with an idea, chooses the materials—a large cardboard box, bottle caps, tissue boxes, paint, and tape—and then builds the machine. This process offers him an opportunity to take familiar, everyday materials and "think outside the box."
The cardboard carton is no longer tossed into the recycling bin but is an important household appliance. The bottle caps and tissue boxes are no longer trash but buttons and switches to operate the washing machine. Remember to check the size of objects for choking hazards. Any object that is small enough to fit through a 1¼-inch circle or is smaller than 2¼ inches long is unsafe for children under 4 years old.
Added value lies in your interactions with children as they use the materials. Ask high-level questions and give students the freedom to think creatively. These are two important strategies for extending children's thinking while they play!
Repurposing with purpose
Here are suggestions for some materials and for ways children can repurpose them in different classroom areas.
Bottle caps and other lids
Children can . . .
Dramatic play center: "Cook" with collections of bottle caps—as vegetables and food for stews and soups
Manipulatives center: Sort, pattern, and arrange different sizes, shapes, and colors of caps and lids; play matching games. This encourages classification, problem solving, and fine motor development
Art center: Use lids as cookie cutters for playdough or as tiles to create mosaics (glue them upside down onto a sturdy surface)
Sand and water table: "Fish" with a magnet wand. Teachers write a number or letter on each cap or lid, attach a magnet to each, and drop them into a pond as "fish" for children to catch using a magnet wand
Cardboard containers
(cereal boxes, egg crates, paper towel rolls, cylindrical oatmeal containers)

Teachers can . . .
Dramatic play center: Offer food containers as props for kitchen play or to stock grocery store shelves (you're also adding environmental print)
Block center: Stuff containers with newspaper and cover them with clear contact paper to create homemade building blocks that highlight children's favorite foods
Art center: Provide multishaped containers, along with glue, tape, scissors, and yarn, for creating 3-D sculptures, robots, trucks, or skyscrapers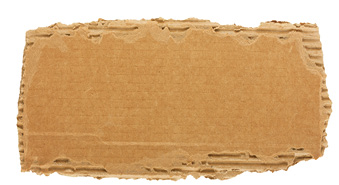 Writing center: Encourage children to copy familiar words and pictures from the containers to make a grocery list; or cover boxes with clear tape, and, using dry erase markers, write over the print
Large, sturdy cardboard cartons
Children can . . .
Outdoors: Construct tunnels to crawl through, or plan and build (with teacher guidance) a child-size fire truck, train, or airplane
Dramatic play center: Assemble cartons as household appliances, furniture, or creative storage for the housekeeping area
Library/reading area: Create a cozy space using a shallow box filled with soft objects—pillows, a large blanket, stuffed animals, a foam mat (children should be visible inside the box from several angles)—or make a "story box," with pictures glued around the outside so children can walk around it as they retell the story in sequence
Art center: Turn a large box into a 3-D mural by having small groups of children working collaboratively on all sides, decorating it using crayons, markers, paints, stickers, and collage materials
Hardware store samples
(paint chips, pages from wallpaper books, carpet squares, tiles, and hardwood flooring)
Teachers can . . .
Art center: Add rectangular color samples from the paint department with varying shades of paint to inspire color mixing and experimenting at the easel; combine wallpaper samples for beautiful backdrops for collage work
Manipulatives center: Use samples to create matching games, dominoes, or a memory game, or have children create their own board game using multicolored, multitextured squares
Block center: Offer samples of different household textiles for children to use as accessories for block structures
Science center: Develop a sensory game comparing the different textures of the materials
Small pieces of furniture
Teachers can . . .
Dramatic play center: Turn an old kitchen cabinet into a child-sized refrigerator; convert an old nightstand into a stove top by painting burners on the top and attaching plastic bottle caps to the front; transform a small table into a sink by securing a plastic bowl to the tabletop
Library area: Place a small coffee table here for displaying unbreakable artifacts, a child-safe lamp, or books
Quiet area: Add an old nightstand and step stools for one or two children to sit on and play quietly in a calm space
Manipulatives area: Use a child-size bookshelf as a dollhouse (for children to paint and decorate using the hardware store samples and to organize into "rooms" for small figures)
---
High-level questions that can be helpful when talking about using recycled items to create classroom materials:
Where have you seen this material used before?
What are some ways we could change its shape or color to make it work for this project?
Why do you think this was a good material for this project? What might happen if we tried using something else instead?
Before: Let's make a drawing of your plan for this project. After: Let's make a drawing of your creation. Compare the two.
Let's create an instructions list describing how you made this; that way your friends could try to make it too.
Lisa Mufson Bresson
Lisa Mufson Bresson, MEd, is a technical assistance supervisor for Grow NJ Kids, New Jersey's statewide Quality Rating Improvement System for early childhood programs. She previously taught in urban public preschool settings for 13 years.