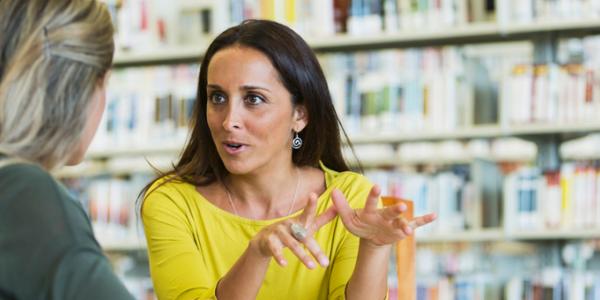 You are here
Plan Your Music City Experience!

The itinerary planner is now available for the 2019 NAEYC Annual Conference. Search by Topic Track to see sessions offered in Grandes Comienzos and 良好開端 (Good Start).
---
The National Association for the Education of Young Children (NAEYC) is committed to providing valuable experiences for all attendees of our Annual Conference. To better support the growing number of international and multilingual attendees, NAEYC has developed two special language tracks designed to explore topics of interest to both Spanish and Mandarin speaking registrants, in their home languages. 
Register Now for the 2019 Conference

Early Bird Registration is open for the 2019 Annual Conference in Nashville, TN from now until September 13th.
Register now
before rates increase and
book
 your stay at discounted hotels!
Interested in presenting at next year's conference? The call for proposals will open in December. 
Follow the links below to our Good Start and Grandes Comienzos pages for more information on our special language tracks. 

良好開端 (Good Start)

良好開端 (Good Start) debuted during the 2015 Annual Conference and Expo in Orlando, Florida. After much success, NAEYC continued the track for the next three years. In 2018 over 200 of our conference registrants came from China to experience the sessions offered in this language track and the number is growing!  Learn more. 了解更多.

Grandes Comienzos 

Grandes Comienzos (Great Beginnings) debuted during the 2014 Annual Conference and Expo in Dallas, Texas, and was expanded to include over 30 session in Spanish for the 2015 Annual Conference and Expo in Orlando, Florida. Due to its continuous growth and success, NAEYC is approaching five years of Grandes Comienzos. Learn more. Aprender más. 
Interested in getting involved in our language tracks? Stay tuned for application information, coming in the Summer of 2019, and become a Global Volunteer at the next Annual Conference! NAEYC is also seeking additional volunteers to join our Language Ambassadors team. The NAEYC Language Ambassadors are a team of dual-language volunteers to help Global Engagement and other NAEYC departments translate materials and information into specific languages. To learn more about the program please visit our website.
Missed the 2018 Annual Conference? 

View our past program available online in English and Mandarin. Remember to join us in 2019 from November 20-23 in Nashville, TN!