Meet NAEYC's 2015 Summer Interns
Caroline Cummings, Lena Salzbank
compiled by: Caroline Cummings and Lena Salzbank
 
In the summer of 2015, NAEYC had six interns across five different departments who worked on a variety of projects to further NAEYC's mission. Meet them and hear about their backgrounds and what they worked on while interning at NAEYC.
---
Bilyana Dincova
Department: Legal
School: Stevenson University '14; Currently enrolled at University of Baltimore School of Law.
Fun fact: I was born in Bulgaria and I still speak, read, and write Bulgarian fluently. 
"Based on what I experienced so far here at NAEYC—the variety of work, engagement, and professionalism—the internship has already exceeded my expectations. When I started, I was hoping to get a sense of what it would be like to work in the legal department of a company or organization. I've  gained an understanding of the dynamics within an organization, plus I've experienced  professional communication, and actual substantive legal work. I am also hoping to create life-long professional relationships. It would be satisfying to know that my work has been effective and has helped the legal department, and the organization  as a whole, to further advance towards its tasks and goals." 
---
Caroline Cummings
Department: Digital Content
School: University of Maryland, College Park
Year: Junior
Major: Broadcast Journalism with a minor in French Studies
Fun fact: I contribute to a lifestyle blog and one of my pieces was picked up by The Huffington Post. 
"As a journalism major, my studies focus heavily on web based content and design, as news today uses the internet as a platform to get information out to the world. I'm very web literate and as a self proclaimed "grammar nerd," I love writing and editing and working at NAEYC allows me to explore both of these interests. I've also participated in more creative projects like a photo essay about a learning activity at the NAEYC accredited Center for Young Children in College Park, alongside my fellow intern Lena." 
 
---
Cory Liang
Department: Global Engagement
School: Smith College
Year: Junior
Major: Government and English Literature
Fun fact: I collects vinyl art and designer toys. 
"I entered college without a clear career plan, but aware of my interest in nonprofit work and education related programs. As I was searching for summer internships, I found that what NAEYC strives to do closely relates  to what I'm interested in promoting. I remembered my experiences volunteering at a private orphanage in Nepal, teaching English in rural parts of China, and tutoring a refugee child as I considered interning with NAEYC. I believe it is the right fit for me, and as an intern here, I can certainly learn from and work with people with the same passion and more expertise."
---
Ealias Fekadu 
Department: Affiliate Relations
School: George Mason University '14
Degree: B.A. Global Affairs
Fun fact: I'm obsessed with basketball. 
"After just four weeks working here,  I'm surprised I'm already a part of so many projects. I have had the chance to do some website cleanup for the affiliate web page and am working  on web updates about the Interest Forums as well. I'm glad I have so much responsibility."
 
---
Emma Carlisle-Reske
Department: Publications
School: Smith College '14
Degree: B.S. Education and Child Study as well as an Elementary Education License for grades 1-6. 
Fun fact: This is my third summer working here. 
"NAEYC's vision statement is that 'all young children thrive and learn in a society dedicated to ensuring they reach their full potential.' Having had experience in teaching and coaching young children, this has always been one of my ultimate goals: to create spaces where children of all ages and backgrounds have the tools they need to reach their goals. I think that NAEYC's vision aligns with my beliefs as an educator and I hope that by being a part of NAEYC, I can learn how I can contribute more to a society where that vision becomes a reality."
---
Lena Salzbank
Department: Digital Content
School: University of Maryland, College Park
Year: Senior
Major: Broadcast Journalism 
Fun fact:  I was a contestant on American Idol. 
"I thought interning at NAEYC would be a great way to use the skills I've  learned in my research methods class about social media analytics. I know social media has become extremely important and I want to gain as much knowledge in the area as possible.  I also have been teaching for the last 3 years at a Sunday school, so my love for children and teaching drew me to NAEYC as well."
 
Caroline Cummings
Caroline Cummings is a Broadcast Journalism student at the University of Maryland, College Park. She worked as an intern at NAEYC during the summer of 2015.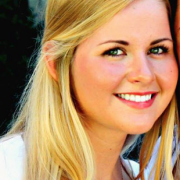 Lena Salzbank
Lena Salzbank was an intern with the Digital Content team at NAEYC in the summer of 2015.