Excerpt from Class Meetings: Young Children Solving Problems Together, Revised Edition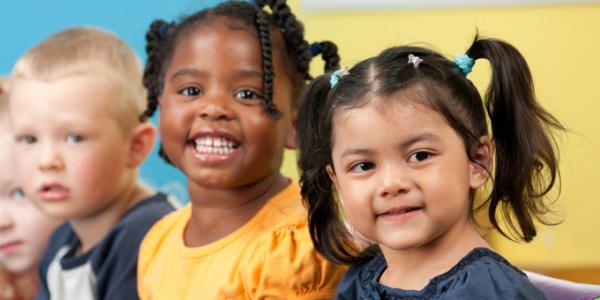 Class Meetings With Dual Language Learners

In order to support children's understanding, vocabulary development, and appreciation of cultural diversity, it is important to provide scaffolding during the meetings. With dual language learners, a teacher may observe the child and check back to make sure she understands and to see if she has any questions. If there is another child, parent, or teaching assistant who speaks the home language, I ask him to sit next to the child and help translate. I also try to sit close to any child may need additional assistance. Having daily class meetings provides the teacher with opportunities to sit next to different children throughout the week.
Children enjoy knowing that class meetings are a wonderful way to learn new language skills. If a child is willing, the class meeting becomes a way to share words from his home language with his classmates and increase awareness of other cultures. This provides a comfortable, meaningful environment in which children can build oral language skills using their "funds of knowledge" to support and create a community interconnectedness (Moll & Whitmore 1993). Ethnographic research supports the importance of teachers incorporating into the curriculum students' prior social and learning experiences derived from their home, family, and culture (Gonzalez, Mall, & Amanti 2005).
In my experience, it is important to involve parents in their child's learning experience by modeling use of the home language, pattern language, and frequently used words. I also use role-playing with parents to teach them the components of the class meeting (specifically acknowledgments and problem-solving questions). Parents can then encourage their child at home, sharing the class meeting vocabulary and procedures. During the class meetings, on occasion DLLs speak or code switch, interchanging words from their home language and English. In these instances, the teacher can extend oral language development by modeling appropriate responses.
If two children in a class meeting discussion speak the same first language, it is easy for them to begin talking to each other. In this case, it is helpful to give an occasional update to the children who are not fluent in the language the children are using. Appointing other children to translate is an ideal way to involve more children in the meeting.
Recognizing the language dynamics during class meetings can result in benefits for home and second language acquisition. The important point is that children are more likely to learn a language when they are highly motivated to use it. When two children have a problem, the need to communicate their feelings to one another is powerful.
---
From Class Meetings: Young Children Solving Problems Together, Revised Edition, by E. Vance. Copyright © 2014 by the National Association for the Education of Young Children.
Buy now