Spotlight on Young Children: Teaching and Learning in the Primary Grades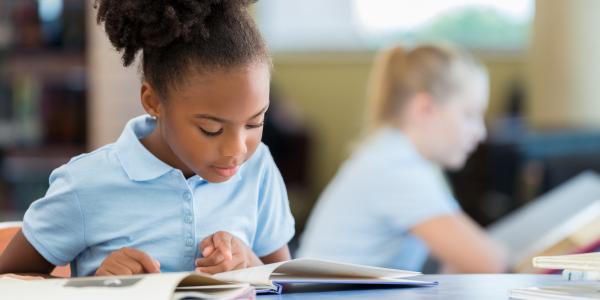 Holly Bohart, Heather Benson Collick, Kathy Charner
About the Book

Primary students enter the classroom as capable thinkers with unique experiences, skills, and ideas about the world. Using this new collection of articles, educators can build on that preexisting knowledge to take teaching and learning to the next level. This valuable resource will help you
Create environments that boost learning and build social relationships among students
Engage young learners in interpreting complex literature and thinking deeply and meaningfully about math and science
Support culturally and linguistically diverse children
Foster strong ties with families
Using the ideas presented here as a foundation, educators can make the most of their time with students by using each interaction as a powerful opportunity to instill confidence, competence, and a love of learning.
Product Code: 2841
ISBN: 978-1-938113-20-8
Publish Date: 2016
Citation (in Chicago 17th ed. style): 
Bohart, H., H.B. Collick, & K. Charner, eds. 2016. Spotlight on Young Children: Teaching and Learning in the Primary Grades. Washington, DC: NAEYC.
Holly Bohart
Holly Bohart is senior editor in Books and Related Resources at NAEYC. She formerly taught in special education early childhood programs.
Heather Benson Collick
Heather Benson Collick is editor in chief of NAEYC's magazine for preschool educators, Teaching Young Children. Before joining NAEYC, Heather worked in a variety of early childhood and elementary education settings.
Kathy Charner
Kathy Charner is editor in chief of NAEYC's Books and Related Resources department, with responsibility for the content, management, publication, and general excellence of the books and brochures published by NAEYC. Before joining NAEYC, Kathy was editor in chief at Gryphon House for more than 20 years.
Reviews
Spotlight on Young Children: Teaching and Learning in the Primary Grades includes research-based techniques and vivid examples to help primary educators refine and improve all areas of their instruction, from literacy to social studies to the integration of technology to social and emotional learning. This accessible text will help teachers enhance their instructional strategies, benefitting all their students in a range of ways.
—Dana Nerenberg, Principal, Sitten Elementary, Portland Public Schools
 
This book offers refreshing content for teachers striving to provide an equitable education for students in diverse classrooms. The articles merge theory and practice, inviting educators to reflect on and deepen their practice.
—Holly Dixon, Primary Teacher, Philadelphia, PA
 
This collection of articles emphasizes the importance of connecting real-world experiences to student-centered practices by engaging students in meaningful dialogue and critical thinking. It encourages educators to create supportive and collaborative learning environments in the primary classroom!
—Lisa D. Wood, Associate Instructor, Indiana University
 
Buy the Print Book
Buy the E-book
Read an excerpt