Developmentally Appropriate Practice (DAP) Introduction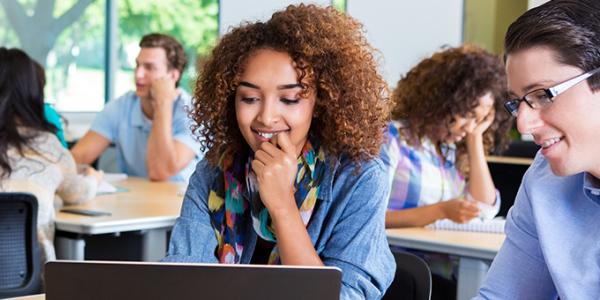 You are here
Home
/
Developmentally Appropriate Practice (DAP) Introduction
Overview

Developmentally appropriate practice (DAP) is an approach to teaching grounded in the research on how young children develop and learn and in what is known about effective early education. Its framework is designed to promote young children's optimal learning and development. DAP involves teachers meeting young children where they are, both as individuals and as part of a group; and helping each child meet challenging and achievable learning goals. Developmentally appropriate practice is the foundation for all of NAEYC's work including—publications, training programs, conferences, accreditation of child care programs, and more.
 
3 Core Considerations of DAP

Knowing about child development and learning.  Understanding what typical development and learning at different ages is a crucial starting point. This knowledge, based on research, helps us predict which experiences will support children's learning and development. (See "12 Principles of Child Development and Learning" from Developmentally Appropriate Practice in Early Childhood Programs Serving Children from Birth through Age 8.)
Knowing what is individually appropriate.  What we learn about specific children helps us refine decisions about how to teach and care for each child as an individual. By continually observing children's play and interaction with the physical environment and others, we learn about each child's interests, abilities, and developmental progress.
Knowing what is culturally important.  We must make an effort to get to know the children's families and learn about the values, expectations, and factors that shape their lives at home and in their communities. This background information helps us provide meaningful, relevant, and respectful learning experiences for each child and family.
Taken together, all three considerations result in developmentally appropriate practice.
---
DAP Resources

---
What is DAP?

---
DAP Books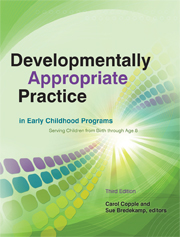 Developmentally Appropriate Practice in Early Childhood Programs Serving Children From Birth Through Age 8 (3rd ed.) is an essential resource for the early child care field. Chapters describe children from birth through age 8 in detail, with extensive examples of appropriate practice.
Expand your understanding