Virtual Institute Featured Sessions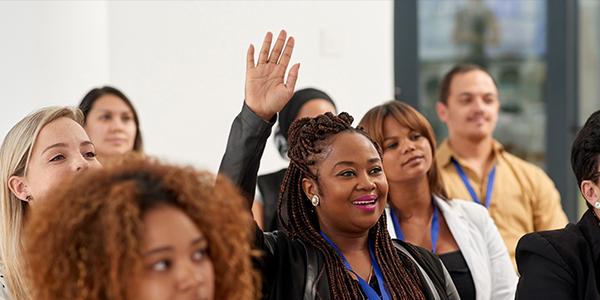 You are here
Join us for special events happening throughout the six weeks of the Virtual Institute. Check back weekly as new Featured Sessions are announced. The Featured Sessions are only available as scheduled and unless noted, recordings of the sessions are not found in the Institute online session selection. Watch the schedule to not miss any of these special offerings!
Weekly Schedule of Featured Sessions
Note: Virtual Institute programming is subject to change. Please check back for updates.
Thank You to Our Supporters
The Richard W. Riley College of Education and Leadership at Walden University, an NCATE-accredited institution, is dedicated to enhancing educator effectiveness. As a recognized leader in teacher and administrator education, the college is the choice of more than 56,000 students and alumni—including more than 100 state teachers of the year. Programs range from teacher preparation to doctoral degrees and connect students with nationally recognized education experts, policymakers, and scholar-practitioners.
Emily S. McGill, MBA
Education Learning Consultant
emily.mcgill@mail.waldenu.edu
215-853-4270 
Lakeshore salutes the amazing work of the NAEYC and its local chapters nationwide. As a longtime supporter of early childhood professionals, Lakeshore offers exclusive services and teacher-designed materials to meet your every need—from award-winning products that celebrate diversity to developmentally appropriate, hands-on materials to help all children reach their full potential. 
Lakeshore Learning Materials
info@lakeshorelearning.com
(800) 421-5354
Peregrine Global Services develops value-based leaders and provides higher education assessment, educational programs, and support services. We combine technical ability with expert consulting to provide organizations the resources they need to achieve their goals. Agile and responsive, we strive to understand your needs to improve individuals and organizations.  
info@peregrineglobal.com
307-685-0141
Rio Salado College is a proven leader in online learning. Established in 1978, the college has maintained a tradition of excellence in distance learning for over 40 years.  We are dedicated to providing innovative educational opportunities to meet your career goal!
Rio Salado College proudly offers undergraduate and post baccalaureate programs in early childhood education and teacher certification. 
Rio Salado College is accredited by the Higher Learning Commission (HLC). We offer affordable tuition rates and flexible online classes that start most Mondays throughout the year.  At Rio Salado, you can get an education that's tailored to fit your life. 
Rene' Manning
Rene.manning@riosalado.edu
480-517-8120
Ranked in the top 10 online Early Childhood Education Master's Degree programs, Champlain's online M.Ed. in Early Childhood Education gives you the tools you need to make the biggest impact on your students at the most important time in their developmental lives. Specialize in Special Education, Teaching or Administration.
Join us for our Virtual PLI Info Session
Robin Ploof, Ph.D.
rploof@champlain.edu
(802) 865-6414
Teachers College Press publishes works at the cutting edge of theory, research, and practice in education in such areas as educational policy, urban education, multicultural education, school reform, early childhood, literacy, counseling, professional development, special education, and curriculum.  Bestselling quality tools include ECERS-3, ITERS-3, FCCERS-3, and BAS/2e --- (also in Spanish).
WIDA Early Years promotes equitable early care and education (ECE) opportunities for young multilingual children. We partner with state agencies to provide comprehensive services and access to resources for state leaders, higher education faculty, and ECE professionals who serve multilingual children and families.
help@wida.us
877-276-7735