Explore the Young Professional Advisory Council (YPAC)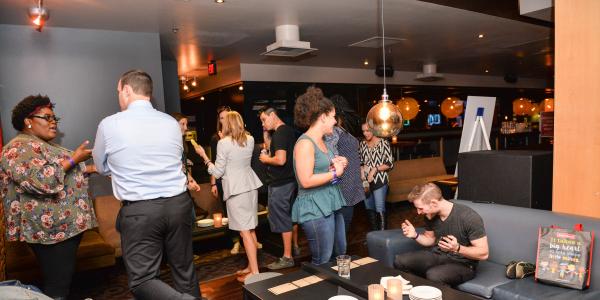 You are here
---

What kind of work does YPAC do?

The Young Professionals Advisory Council provides guidance to the NAEYC Governing Board and national staff regarding young professionals in the field by:
Advising NAEYC on methods of engaging young professionals
Advising NAEYC on the membership recruitment and retention of young professionals
Aiding in the development of content in NAEYC publications and online resources geared towards the needs of young professionals
Planning resources and tracks for professional development and hosting events for young professionals at NAEYC's Professional Learning Institute and NAEYC Annual Conference
Acting as a resource to Affiliates on matters pertaining to young professionals in the field
As a YPAC member, you would play a valuable role in shaping NAEYC's strategy for engaging young professionals! 
---
Committees, Roles, and Responsibilities

NAEYC's YPAC is comprised of 3 sub-committees. All YPAC members belong to at least one committee.
Leadership Committee: Shapes overall efforts of the group, provides structure for how the group operates, closely involved in NAEYC's effort to recruit new YPAC members for future cohorts
Community Engagement Committee: Management of the YPAC HELLO forum, plans events to engage young professionals at both the Affiliate and national level, especially at NAEYC Annual Conference and PLI
Content Committee: Members work on creating blog posts, articles etc. for NAEYC's website and publications
​Committee Chair

Each committee is lead by a Committee Chair. The role of the Chair is to:
Work closely with NAEYC to guide the work of the committee
Communicate with NAEYC and other committee chairs about the work of the committee
Schedule meetings and set agenda items
Committee Secretary

Responsible for taking and distributing minutes at and following committee meetings.
---
YPAC at NAEYC Events

Public Policy Forum

YPAC members are invited to join colleagues from across the country, new and experienced, in becoming more informed, engaged, connected, and effective advocates for early childhood education!
Hear from and network with national and state policy leaders
Get resources and experience in becoming an effective advocate
Meet with members of Congress and build relationships
Share their important perspective as emerging leaders in the field
Professional Learning Institute

NAEYC's Professional Learning Institute (PLI) is designed for all early childhood professionals, including leaders who prepare, mentor, and support early childhood professionals. YPAC plays a valuable role at PLI by sharing the perspective of young professionals to this event.
Attend sessions on key issues in early childhood education, presented by national leaders in the field
Exchange ideas with individuals and organizations showcasing effective approaches to professional development, high-quality programs, and new research
Connect with other YPAC members at the YPAC networking event
Annual Conference

YPAC members join childhood educators from around the globe to connect, collaborate, and learn together!
Learn, grow, and rejuvenate by attending innovative sessions
Curate an exclusive Young Professionals track, comprised of sessions that are of particular interest to students, young professionals, or beginners in the field
Connect with other YPAC members at the YPAC networking event
---
Time Commitment

Members serve two-year terms on the council
Minimum of 5–10 hours per month on YPAC projects (per committee)
One hour per month on YPAC calls (per committee)
Chairs will have additional responsibilities
---
Nomination/Application Process

Timeline

May/June: Call for applications and nominations
July: Applications are due
October: New members announced
November: New term begins with kick off at NAEYC's Annual Conference
Process

Potential YPAC candidates must submit an application packet consisting of:
YPAC Application
2 letters of recommendation
Current resume
We are no longer accepting applications for the 2019 YPAC. We will begin accepting applications in the summer of 2019 for the 2020 YPAC.
Questions? Please contact us at ypac@naeyc.org.