NAEYC's Statement on the Election: Moving Forward for Children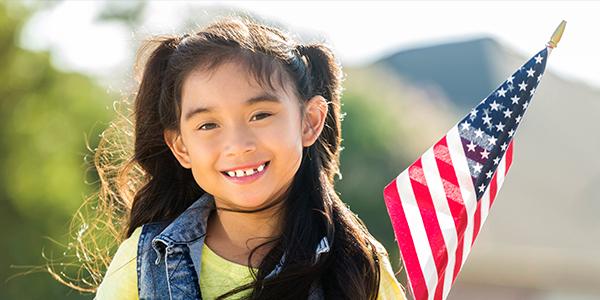 You are here
Home
/
NAEYC's Statement on the Election: Moving Forward for Children
NAEYC congratulates Joe Biden and Kamala Harris and calls on the new administration to make child care, early learning a priority

WASHINGTON (November 7, 2020)—The National Association for the Education of Young Children (NAEYC) congratulates Joe Biden and Kamala Harris on being declared the 46th President and 49th Vice President of the United States of America, respectively.
President-Elect Biden and Vice President-Elect Harris have been longstanding champions for children, families, and educators working with children beginning at birth, and NAEYC celebrates both the historic nature of this Administration and the opportunities ahead. NAEYC stands poised to work with all members of Congress and this new Administration to continue to make child care and early childhood education a priority, both in the current pandemic period and throughout the coming months and years.
Even before the new Congress is seated and the new president is inaugurated, however, the focus in Washington should be on passing much-needed pandemic relief that includes robust, substantial, and targeted relief for the child care sector.
"As child care goes, so goes the American economy," said Rhian Evans Allvin, NAEYC CEO. "We cannot continue to underfund and undervalue a system that is the backbone of the rest of the economy, and our country will not recover without the urgently needed supports in place to help parents stay in the workforce while their children are able to safely learn and grow."
According to NAEYC's surveys of child care providers, and emerging evidence from states across the nation, two-fifths of child care programs will be forced to close permanently without additional public assistance. 86 percent of providers report serving fewer children than before the pandemic, and 70 percent of providers report incurring substantial additional costs to stay open. This crisis is urgent and untenable.
As the new administration begins to take shape, President-Elect Biden and Vice President-Elect Harris must prepare to work with Congress to take swift and ongoing action toward ensuring that all children, birth through age 8, have equitable access to high-quality early childhood settings with supported, skilled, and fairly-compensated educators. This is the time for our nation to make the necessary investments that recognize the essential nature of child care and create opportunities that help all children and families thrive.
"In the pandemic and beyond, child care and early learning are critical to our nation's short- and long-term success," said Ann McClain Terrell, President of NAEYC's Governing Board. "Investing in child care is a signal of our values—how we value children, families, communities and the essential  role of early childhood educators."  
Contact: Will Bohlen, [email protected]
***
The National Association for the Education of Young Children (NAEYC) is a professional membership organization that works to promote high-quality early learning for all young children, birth through age 8, by connecting early childhood practice, policy, and research. We advance a diverse, dynamic early childhood profession and support all who care for, educate, and work on behalf of young children. The association comprises nearly 60,000 individual members of the early childhood community and 52 Affiliates, all committed to delivering on the promise of high-quality early learning. Together, we work to achieve a collective vision: that all young children thrive and learn in a society dedicated to ensuring they reach their full potential.