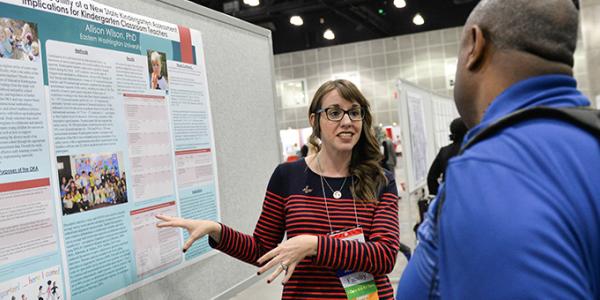 You are here
Leadership Opportunities

NAEYC has opportunities for members to get involved and help shape the future of the early childhood profession. For example:
---
The Affiliate Advisory Council advises the NAEYC Governing Board and national staff about all issues related to Affiliates and members, and identifies and develops strong, inclusive leadership. Applications for eight open seats will be available in January 2019.
NAEYC's network of Affiliates provide excellent opportunities for members to participate in activities at the state and local levels. Contact your regional NAEYC Affiliate for information about service opportunities in your area.
Many NAEYC programs offer leadership opportunities as event proposal reviewers or consulting editors. In addition, current NAEYC members are eligible to serve in governance as members of the NAEYC Governing Board or the Council for NAEYC Accreditation of Programs for Young Children. Opportunities are available on a rolling basis, and are updated regularly.
NAEYC formed the Young Professionals Advisory Council in Fall 2015 in order to help us better understand and meet the needs of the newest and youngest members of the profession. Learn more about the developing role of our YPAC members! 
 

Available leadership opportunities for NAEYC members: