Planned Changes to Accreditation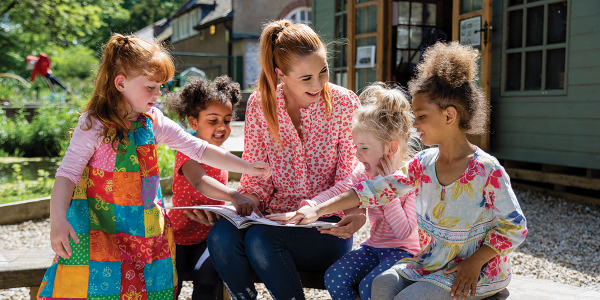 You are here
Announcing Planned Changes to the NAEYC Accreditation System 

Same quality accreditation, a new simpler process!

Say goodbye to the enrollment, application, and candidacy process. Portfolios are now 100% digital and you can move through new Accreditation tiers at a pace that works for your program.
Introducing New Accreditation Tiers

1. Recognition

Program has demonstrated a foundation of policies and structures on which a quality care and learning environment can be built.
Does not include site visits.
Recognized programs can apply for Accreditation status
2. Accreditation

Program continuously demonstrates the high-quality policies, structures, and practices necessary for a high-quality care and learning environment.
Can include random site visits. Current accredited programs will transfer to this tier.
Accredited programs can apply for Exemplar status
3. Exemplar

Program continuously demonstrates Accreditation-level quality AND continuously demonstrates achievement of aspirational quality indicators.
Includes random site visits and regularly scheduled visits every term.
---
And there's more!

New Online Portal
Programs can enjoy enhanced self-service options, task reminders, and an easy-to-navigate interface, built on the powerful Salesforce platform.
Easy Application
Applying for each tier is a one step process: program will submit a streamlined digital portfolio to NAEYC.
Site Visits
Portfolios will be submitted online and scored in advance of site visits. Site visits will focus on observation of classroom practices, not paperwork.
Frequently Asked Questions
What is the fee structure for each level? 
NAEYC will be sharing more information about the tiers, including fees, over the next few months. 
How long is a term for? 
Recognition terms are one year in length. Accreditation and Exemplar terms are five years in length. 
At which tier and when do programs receive an onsite visit for classroom observations? Will the protocols stay the same for completing Classroom observations? 
NAEYC is building a re-imagined accreditation system. At the Accreditation tier, site visits will be conducted randomly for some programs. At Accreditation Exemplar all programs will receive an onsite visit. New tools and protocols will be developed over the next few months. 
Will there still be Required Assessment items? 
At all three levels, there will remain some components that will be required. 
Are the Assessment Items changing in any way? 
This revision's main goal is to streamline the accreditation items and simplify the language. There may be some changes to the items to make them reflect the most current research about early learning. The items will also be sorted between the three tiers of accreditation. Most likely, new items will be added at the Accredited Exemplar level. 
Will the tools/Assessment Items change?  
The existing accreditation content will go through an extensive review process. It is expected that overall, most of the content will remain, however the specific item language and/or source of evidence may be revised. Additionally, there may be new content that is added. 
Overall, it is expected that the number of items assessed in each of the tiers will be fewer than currently present in the accreditation system and more directly aligned with complementary standards (licensing, QRIS, Head Start, etc.) 
What are the protocols for a random visit? What happens to a program during a random visit and what are the requirements to maintain accreditation? 
Accredited and Exemplar programs will be subject to Random Visits. An assessor will arrive at the program unannounced and conduct classroom observations in addition to several assessment items observed throughout the program space. No portfolio evidence will be reviewed as part of this Random Visit process. 
The specific scoring requirements will be announced once the revised assessment tools have been evaluated for validity and reliability through a pilot process.  
Will there be a transition period where programs can choose which system they want to go through? 
All currently accredited programs will transition to the Accreditation tier when the new system rolls out. Programs can move to Accredited Exemplar during their renewal. 
How far in advance will the changes be shared for programs coming through the first time?  
New content will be made available publicly as soon as it is ready. Programs will have ample time to transition to the new system. Please register to receive Program News to ensure you receive all updates. 
The flyer language about "Accreditation" level is unclear in terms of observation component of assessment. Will all programs receive a scheduled site visit at least once in order to achieve "Accreditation"?  
No. At the accreditation level, no observation part is required to become accredited. Programs that pass the portfolio part of the assessment will be granted a full 5-year accreditation term.
This accreditation will be conditional on passing any and all random visits. Random visits will take place on an ongoing basis. As the name suggests, these visits will be random throughout the time that a program is accredited and may take place at any time (though programs will be able to show when they are closed or not serving children).  
Many accredited programs will be randomly selected for a visit once in their accreditation term.  
Some programs will be randomly selected more than once for a visit in their accreditation term. 
Some programs will not be selected for a random visit during their accreditation term.
NAEYC's randomization system is designed such that the longer an accredited program goes without a random visit, the higher the likelihood of being selected for a visit. 
Should programs wait until the new system launches to start their accreditation process? 
No, the new system will not be launched before September 2024. We encourage programs to continue their accreditation journey in the current system while we build the new one. 
Will the new accreditation be recognized by my state QRIS system? 
NAEYC staff are communicating with each state to share the changes coming and work with them to continue supporting accreditation. Each state has its own system and will make decisions based on their unique circumstances.  
I am currently accredited.  How will the new system recognize my current accreditation? 
Thank you for your commitment to quality! Currently accredited programs will continue to be accredited in the new system. NAEYC staff will share the plan for transitioning currently accredited programs to the new accreditation. 
Can a program be outside the United States receive Recognition status? 
NAEYC Early Learning Program Accreditation will continue to be primarily US-focused. The only exception to this is early learning programs found on US military bases overseas. 
Can a Home-day care or family childcare receive Recognition status? 
NAEYC is excited to expand Early Learning Program Accreditation to family childcare homes in the new system. We believe that quality exists in all settings, and it is long overdue for our accreditation to recognize family childcare homes. 
---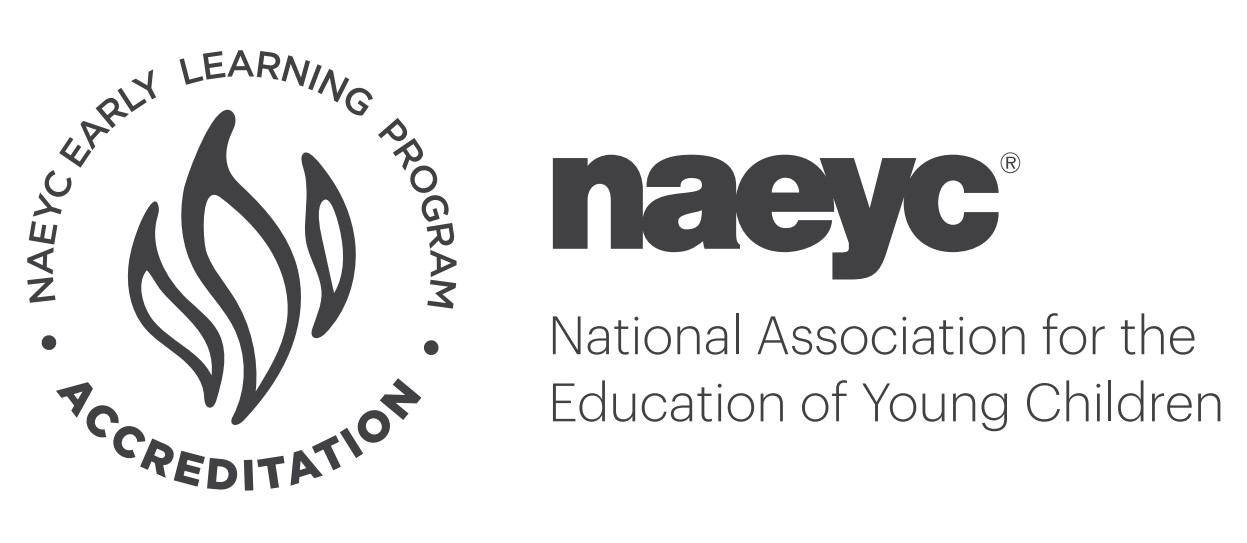 Learn more to begin your journey on the path to high-quality early education.
Questions? Email us at [email protected] or call 1-800-424-2460