Annual Conference
Gathering early childhood educators from around the globe to connect, collaborate, and learn together.
What is the NAEYC Annual Conference?

The NAEYC Annual Conference is the largest early childhood education conference in the world. Each year, tens of thousands of teachers, program administrators, students, and researchers choose from hundreds of presentations and exhibits to explore the latest trends and research in the early childhood field.
Conference attendees enjoy: 
Unlimited networking opportunities: Connect with peers, advocates, and some of the most respected leaders in the field.
​NAEYC Shop and exhibit hall: Stock up on the latest award-winning publications, early childhood resources, and classroom supplies.
​Sessions in Mandarin and Spanish. Learn more about our Good Start and Grandes Comienzos Special Language Tracks now! 
Diverse sessions: With sessions featuring the latest information and research in the field, you can tailor your agenda to specific interests in ECE. From math, to music, to play… we have it all.
For future Annual Conference dates and locations, visit: https://www.naeyc.org/events/future-dates
NAEYC 2019 Annual Conference
November 20-23, 2019  |  Nashville, TN
---
Learn more about our Annual Conference
View 2018 Conference Highlights & Events
Did you miss the 2018 Annual Conference? View the program, sessions and events that took place in Washington, D.C.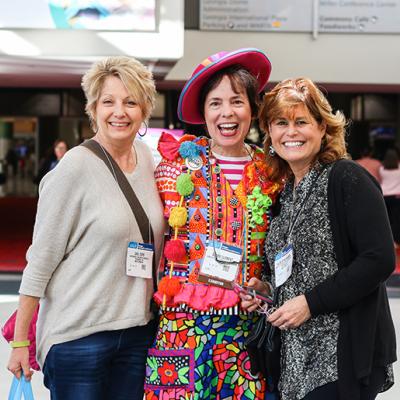 Explore how to share your message, product and services with more than 7,000 anticipated attendees.