NAEYC announces Michelle Kang as next Chief Executive Officer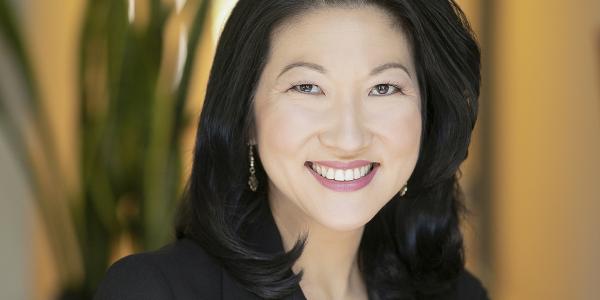 You are here
Home
/
NAEYC announces Michelle Kang as next Chief Executive Officer
For Immediate Release:
March 24, 2022
Contact: Will Bohlen
[email protected].com
NAEYC announces Michelle Kang as next Chief Executive Officer

Chief Strategy and Innovation Officer tapped as next leader at the National Association for the Education of Young Children after national search

WASHINGTON -- After a national search, the Governing Board of the National Association for the Education of Young Children (NAEYC) announced today that Michelle Kang has been selected as the organization's next Chief Executive Officer. Kang, who currently serves as Chief Strategy and Innovation Officer at NAEYC, will succeed Rhian Evans Allvin on May 2. 
"We are thrilled that Michelle Kang will become NAEYC's next CEO," said Ann McClain Terrell, President of NAEYC's Governing Board. "Michelle will take the helm of this organization at an extraordinary time for early childhood education in America. Her vision, grace, and strategic approach to the complex challenges facing our field are an ideal fit for the organization and for this moment. We are incredibly grateful to the search committee whose energy and deliberations resulted in Michelle's appointment."
Kang, the daughter of Korean immigrants, becomes the first person of Asian heritage to serve as CEO and takes leadership of the organization as it approaches its 100th anniversary.  
"I'm humbled and honored for the opportunity to lead this extraordinary organization that is committed to serving the field," said Kang.  "NAEYC is needed now more than ever to be the professional association where every early childhood educator sees themself represented and feels a deep sense of belonging to our community. I am committed to amplifying the stories and experiences of educators through our platform and working in partnership with our members, affiliates, interest forums, and partners.  Together, we will continue to convey the essential role early childhood educators play in delivering on the promise of high-quality early childhood education. " 
Kang's selection caps a national search process facilitated by Koya Partners, an executive search firm.  A broad candidate pool was narrowed in stages by a diverse search committee comprised of representation from NAEYC membership, affiliates and interest forums, public and private child care and Head Start agencies, the philanthropic community, higher education faculty and students, classroom teachers, and education partners.
Kang joined NAEYC in 2019, and during her tenure, the organization dramatically pivoted to serve the field through the pandemic crisis, including successfully conducting virtual conferences serving thousands of educators, the first-ever Symposium on Developmentally Appropriate Practice and a virtual Professional Learning Institute that delivered more than 235,000 certificates of professional development. She has guided the substantial system adjustments necessary to support child care and preschools attaining and maintaining accreditation through the pandemic and shepherded the development and launch of the fourth edition of NAEYC's Developmentally Appropriate Practice book. 
Prior to NAEYC, Kang held various growth and operations roles for more than 16 years at Bright Horizons, a global provider of high-quality child care and dependent care programs, including Vice President of Strategic Initiatives and Operational Strategy and Vice President of Client Relations. Deeply committed to inclusion, she co-chaired the company's employee-focused Asian Affinity Group for 10 years.
Kang holds a Bachelor's Degree in Sociology from The College of William and Mary, a Master of Education in Educational Leadership and Policy from the University of Virginia and a Master of Science in Industrial Relations and Human Resource Management from the Saïd Business School at the University of Oxford (UK).  Kang and her husband are the parents of three sons, all of whom attended NAEYC-accredited early learning programs.
Rhian Evans Allvin, who will transition from the CEO role at the end of April, expressed gratitude and confidence in the Board's choice. "Michelle is the right leader at the right time," she said. "NAEYC and our field are fortunate to have her strategic thinking, human-centered approach to leadership and deep knowledge and history in delivering high-quality early childhood education."
***
Headquartered in Washington, D.C., The National Association for the Education of Young Children (NAEYC) is a professional membership organization that works to promote high-quality early learning for all young children, birth through age 8, by connecting early childhood practice, policy, and research. We advance a diverse, dynamic early childhood profession and support all who care for, educate, and work on behalf of young children. The association comprises nearly 60,000 individual members of the early childhood community and more than 50 Affiliates, all committed to delivering on the promise of high-quality early learning. Together, we work to achieve a collective vision: that all young children thrive and learn in a society dedicated to ensuring they reach their full potential.
###