NAEYC Affiliate Network grows to 52 as Maryland and Montana Join the Community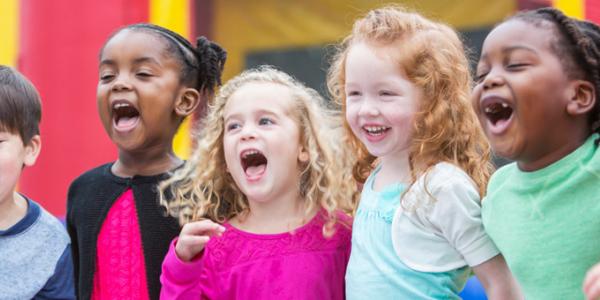 You are here
Home
/
NAEYC Affiliate Network grows to 52 as Maryland and Montana Join the Community
For Immediate Release:
August 10, 2018
Media Contact:
Gill Walker
gwalker@naeyc.org

NAEYC Affiliate Network Grows to 52 as Maryland and Montana Join the Community

The National Association for the Education of Young Children (NAEYC) Welcomes Maryland AEYC and Montana AEYC to their Affiliate Network
WASHINGTON, DC.—The National Association for the Education of Young Children (NAEYC) welcomed the Maryland Association for the Education of Young Children (MDAEYC), and the Montana Association for the Education for Young Children (MTAEYC) to its network of affiliates.
On Monday, July 30 the two affiliates officially joined NAEYC's community, expanding the affiliate landscape to 52 nonprofit organizations across the United States. Each affiliate is dedicated to providing local member engagement opportunities, resources, conferences, professional development, and advocacy efforts for our shared members.
NAEYC and its affiliates share a core value in creating opportunities to widen our reach to early educators, to enhance the influence our association has on shaping a national, state and local agenda for young children, and to equip a growing, and engaged membership with effective structures and processes for carrying out the work of our collective mission.
"We are so excited to officially belong to NAEYC's affiliate network," said Maryland AEYC Co-President, Christina Lopez. "We are committed to providing educators, administrators, families, and community partners a platform and vehicle to advance the field of early childhood education and advocate on behalf of our youngest citizens."
Maryland AEYC will host a launch party on September 15, 2018 at the Lakeshore Learning Store, for the MDAEYC. "The Launch Party is our opportunity to engage with community members and celebrate all those who work on behalf of young children and families," Lopez said. "We hope it will give members an opportunity to learn more about our new strategic plan, and how they can be a part of the work we are doing to ensure better opportunities and outcomes for all of Maryland's children," she added.
Montana AEYC will host the 2018 Montana Early Childhood Conference on October 18-20, 2018 in Fairmont, Montana. The theme of the conference is, "Thriving Children, Successful Professionals, and a Healthy Society."
###
NAEYC is the foremost professional membership organization committed to transforming the lives of young children and delivering on the promise of high-quality early learning. NAEYC represents tens of thousands of early childhood educators who care for, educate, and work on behalf of young children, birth through age 8.  Learn more about NAEYC at www.NAEYC.org.