Susan Friedman and Nicole Zuchetto Tapped for New Leadership Roles at NAEYC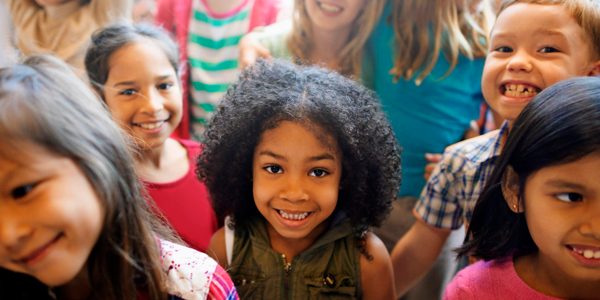 You are here
Home
/
Susan Friedman and Nicole Zuchetto Tapped for New Leadership Roles at NAEYC
For Immediate Release:
June 4, 2018
Contact:
Gill Walker
marketing@naeyc.org
​
Susan Friedman and Nicole Zuchetto Tapped for New Leadership Roles at NAEYC
WASHINGTON, DC - NAEYC is thrilled to announce the recent promotion of two of its most dedicated leaders, Nicole Zuchetto and Susan Friedman.
 
Zuchetto and Friedman bring a wealth of knowledge and experience to NAEYC and the early childhood community; serving as team leaders, and standing on the promise of promoting high quality early learning for all young children. According to NAEYC CEO, Rhian Evans Allvin, "With much of the foundational work in place, the time is right to take substantial steps to enhance NAEYC's member experience and expand the content offerings that early childhood educators have relied on for decades.  We are delighted to continue our mission-driven work with two innovative risk takers at the forefront."
 
As the Senior Director of Member Experience and Market Solutions, Nicole Zuchetto will lead NAEYC's membership, sales and engagement strategy. Zuchetto's newly established division is comprised of the membership, conference, marketing, direct sales, customer care, fundraising, exhibit and advertising sales departments. Zuchetto joined NAEYC in 2015 as a consultant, and most recently served as the Senior Director for Corporate Strategic Alliances. She brings more than 25 years of experience in communications, event production, development and marketing.  Her previous roles include Vice President, Video Broadcasting Corporation; Chief, Command Information and Community Relations, United States Southern Command--Public Affairs Office as well as extensive fundraising and event management in more than ten years of owning a consulting company. Nicole holds a BA in Broadcast Journalism from Arizona State University.
 
Susan Friedman will assume the role of Senior Director for Publishing and Professional Learning. Friedman will spearhead the content development work of NAEYC's books and periodicals publishing, digital and professional learning teams as NAEYC expands digital, international, and domestic distribution of the association's high-quality, research-based books.  Susan has been with NAEYC since 2004 serving in the roles of Senior Editor, Executive Editor, Director, Digital Content, and most recently Senior Director for Content Strategy and Development. In addition to her roles at NAEYC, she brings extensive prior experience in content programming, editorial oversight and production.  She began her career as a preschool teacher in New York City so she is no stranger to the importance of early learning. Susan holds degrees from Vassar College and Harvard Graduate School of Education.
 
# # #
NAEYC is the premier professional membership organization; committed to improving the early childhood education profession, and transforming the lives of young children, worldwide. NAEYC advocates for thousands of early childhood professionals who care for, educate, support, and work on behalf of children, birth through age 8.
Learn how to get involved with NAEYC at
www.NAEYC.org/membership