New NAEYC Book Highlights Strategies to Make Math Fun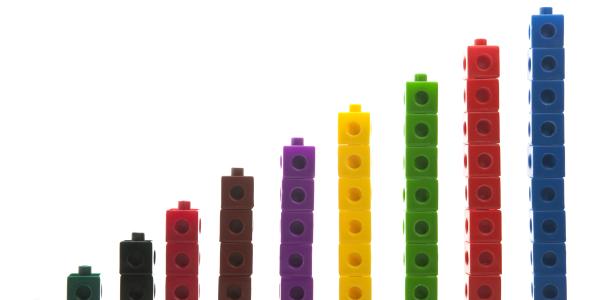 You are here
Home
/
New NAEYC Book Highlights Strategies to Make Math Fun
For Immediate Release: 
August 8, 2019
Media Contact:
Marketing
202-232-8777
[email protected]
New NAEYC Book Highlights Strategies to Make Math Fun and Meaningful to Young Children

The National Association for the Education of Young Children Launches New Book, Where's the Math?
Washington, D.C.-- The National Association for the Education of Young Children (NAEYC) announces the publication of Where's the Math? Books, Games, & Routines to Spark Children's Thinking, by Mary Hynes-Berry, founding member of Erikson's Early Math Collaborative and Laura Grandau, adjunct faculty at Erikson Institute.
Many of the things that children are curious about are bursting with math— the stories they read, the games they play, their daily routines, and the real-life issues they face. NAEYC's newest book, Where's the Math? uses five math-related questions children wonder about as a framework to build on their curiosity and observations. The book offers ideas for how early educators and parents can help children in preschool and kindergarten develop critical math thinking skills.  
Math is so much more interesting and complex than rote counting and number problems. Each chapter of the publication covers topics like matching, spatial relationships, patterns, and more. 
This book is an insightful guide to helping children discover, learn from, and fall in love with the math that is all around them. While clearly grounded in early math learning research, it's written in a style that makes the topic approachable, immediately useful, and compelling.
-Eric Dearing, Professor of Applied Developmental and Educational Psychology, Boston College
Email [email protected] for author interview availability.
Where's the Math?  is available for purchase in the NAEYC online store. For more information on this book and other resources, visit NAEYC.ORG/resources/pubs. 
###
NAEYC is the foremost professional membership organization committed to transforming the lives of young children and delivering on the promise of high-quality early learning. NAEYC represents 60,000 early childhood educators who care for, educate, and work on behalf of young children, birth through age 8. Learn more about NAEYC at www.NAEYC.org.