More Than a Letter Home: Activities to Send to Families Before the Year Begins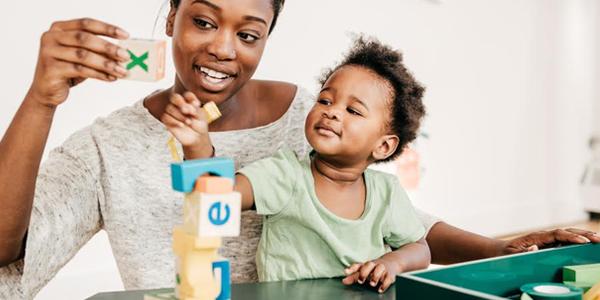 You are here
Home
/
More Than a Letter Home: Activities to Send to Families Before the Year Begins
Any one of these family activity ideas will welcome children and families into your program and set the stage for family involvement. Teachers can also adapt these activities to keep families engaged throughout the year.
Mail song lyrics to each family to have them sing with their child before school starts. Songs with simple words set to familiar tunes will work best. When children arrive at school, they will already be familiar with the words and tune and feel a connection between home and school.
Send a letter home for families to read to children that tells them about the teachers and their new class. Mention something specific they will find in their classroom on the first day. Also invite children and families to write a letter in response and ask them to answer a specific question (for example, "What is your favorite family activity?") so you can learn something about them as well.
Put a few bean seeds in an envelope to mail to families, and invite them to plant the seeds at home. Let them know you are planting the same kind of seeds at school. When children and families arrive on the first day of school they can compare how much the seeds have grown at home and at school.
Invite each family to bring in one or more natural objects—such as a seed pod, a stick, a leaf, a shell, or a stone—to contribute to the class's nature study area on the first day of school. In the classroom, provide containers for the natural objects, magnifying glasses, and, if possible, a microscope so children can examine the contributions.
Ask families to work together to create a family poster. Explain that they can make the poster by attaching four pieces of construction paper together to make one large sheet and can then fill their poster with photos, drawings, notes, and handprints.
Mail each family an index card. Suggest that children and families make a favorite family recipe together to share at home and then write out the recipe on the index card to bring on the first day of school. Let them know that you will use these recipe cards to create a class family recipe book.
Ask families to talk with their children about their interests and to send you a note or an e-mail telling you about their discussion. Is their child interested in construction machines? Art? Animals? Explain that over the course of the year you will be offering classroom books and props based on children's interests and this information will help you get started.
Send a copy of a favorite children's poem to families to read to their children before the beginning of school. On the first day, show children a book that includes the poem and read some or all of the book to the group at some point during the day.
Send home a note that briefly describes one of your favorite children's books, and tell families that you will read this book on the first day of school. Knowing a little bit about what will happen on the first day will help children feel more comfortable.
Place a few pieces of a lightweight art material—such as small feathers, sequins, pipe cleaners, pieces of yarn, or sand paper—in an envelope to send to each family. Invite them to work together to create an at-home art project using the materials you sent. Then on the first day of school, put out the same material for children to use and explore further.