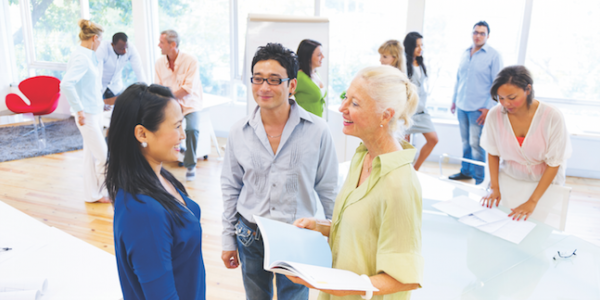 You are here

I have been involved with early childhood education for over 30 years.  I began my career working as a Co-Head Teacher in Iowa State University's multi-age program for 3 to 5 year olds while completing my Master's degree in Child Development.  After making a move back to Southwest Iowa, I had the opportunity to develop a Prekindergarten program serving 3 and 4 year olds for St. Albert Catholic Schools in Council Bluffs, Iowa.  I built a partnership with Iowa Western Community College (IWCC) students and it was Marilyn Bennett, director of the IWCC Child Development program, who encouraged me to get involved as a Chapter Representative on the Iowa Association for the Education of Young Children Governing Board and so my journey began.   I went on to serve in several roles for the Southwest Iowa chapter and served two terms as Vice-President and two terms as President of the Iowa AEYC Governing Board.  
When I was President in 2008, I also served as an Affiliate Council Region Representative and became part of the Affiliate Council Executive Committee when the National Dialogue was underway laying the groundwork for restructuring, redirection and strategic planning.  The opportunity to engage in tough conversations was challenging but vital.  My work with the Council was one of my most rewarding professional growth experiences and allowed me to build relationships with colleagues from all over the country and work diligently on issues important to organization and the field. 
I chose to apply for the Affiliate Advisory Council as I watched NAEYC take on critical initiatives and the landscape of early childhood education began to change.  I believe that I can bring a historical context that we can learn from and support the impetus to move the profession forward.  I feel that It is essential that NAEYC as a whole and affiliates work together so all members will benefit through our shared goals and vision that focus on unifying the early childhood profession and committing to advancing equity for all.  I am tremendously honored to join this group and have the chance to build new relationships and engage in such meaningful and significant work. 
I completed my Ph.D. in Developmental Psychology and am currently an Associate Professor of Teacher Education and Early Childhood Education Program Director at College of Saint Mary in Omaha Nebraska.  I serve on advisory boards for our on-campus Spellman Child Development Center and Early Learning Connections of Omaha, and provide consultation to a number of area early childhood programs.  I am a member of advisory boards for several regional community colleges, have assisted with a number of state early childhood initiatives, and am one of the key founders of the Nebraska Association for Early Childhood Teacher Educators (NeAECTE).