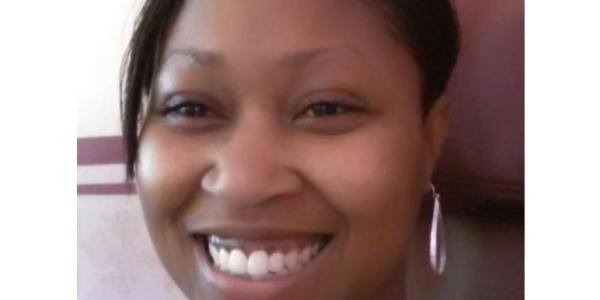 You are here

Member Spotlight: Charlotte Brown
"I want to be the professional I searched high and low for when my son was young. I want to be the warm, welcoming and nurturing educator. I want to be the person who parents feel they can leave their most precious pride and joy with." -Charlotte Brown,
Lead Teacher, Wayne State University-Merrill Palmer Skillman Institute Early Childhood Center.
 NAEYC Member since 2015.|
Charlotte Brown was nominated by Naimah Wade, a NAEYC member and program manager in Educational Outreach and International Programs at Wayne State University who had a daughter in Mrs. Brown's classroom. "Her passion for creating a nurturing environment where children thrive was evident from our first interaction, but our expectations were continually exceeded throughout the year. We consider ourselves extremely fortunate to have had this imprint, this love for curiosity and exploration left on our daughter. Although our little one has moved on to kindergarten, the experience she had with Mrs. Brown are still impacting her. She is a truly dedicated teacher whose commitment to excellence should be lifted up because it truly models the behavior and embodies the standards of high quality, authentic learning that NAEYC ascribes to."
Why did you decide to enter the ECE field?
Years ago when my son was young, I searched high and low for the perfect learning environment. I wanted this environment to be diverse, warm, welcoming, and nurturing. I wanted it equipped with trained professionals who provided interactions with children. Unfortunately, I did not find what I was looking for. It broke my heart being faced with the reality of leaving my child in a environment I knew didn't suffice. This is when I knew what I wanted to do.
What are some accomplishments you are particularly proud of?
A year after I became a lead teacher, my children and I hosted a family night which featured our 3 1/2 month space project. It was a great success. The children worked extremely hard and were consistently engaged throughout the duration of the project. I had 100% participation from my parents and without them we would not have completed our project. To read more about this project, visit the NAEYC blog.
Why did you become an NAEYC member?
My center provides NAEYC membership to all teachers, and so we became NAEYC members at that time.
What is your favorite NAEYC memory?
Unfortunately, I myself have not had the opportunity of attending the NAEYC Annual Conference but my director attends. Upon her return, she brings back an abundance of information and new ideas for our classrooms. Our entire center does get an opportunity to attend the Michigan AEYC which is held annually in Grand Rapids, MI. Over the past few years that I've attended the Michigan AEYC, the keynote speakers has always been my greatest memory. Their enthusiasm and love for education is shown in so many ways.
What NAEYC benefit do you MOST value ?
I find the articles to be the most valuable. They have become helpful to me in my everyday life as an educator, parent, and student. As an educator, the need for learning never stops. When issues or concerns arise, I turn directly to the resources NAEYC provides.
What is your favorite children's book and why?
The Kissing Hand by Audrey Penn. This particular book has become one of my favorite children's books over the course of the last few years. The book clearly identifies the significance of separation anxiety which can occur with children who are starting school for the first time. Not only have I used this book in these particular situations, but I've also found it to be useful when children are sad and missing their family. Each time I read it, it fills my heart with fond memories of my son.
Tell us something fun about yourself:
I love to travel with my son. We travel all around the world. Now that he is a teenager, I find it difficult to spend time with him so I drive him around from place to place just to have a little mommy and son time.