Access to Affordable Child Care; New Polling Results; Upcoming Twitter Storms; Congress Returning to Session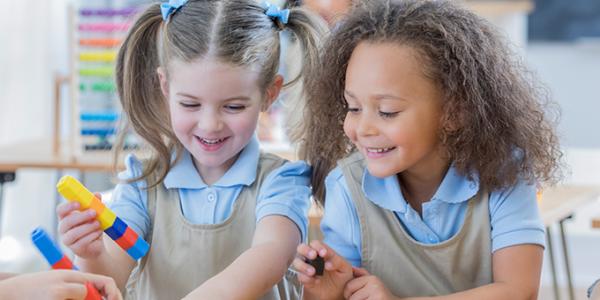 You are here
Home
/
Access to Affordable Child Care; New Polling Results; Upcoming Twitter Storms; Congress Returning to Session
Children's Champions Update - September 2, 2015
Promote Expanded Investments in Child Care
New Polling on Voter Support of Early Childhood Education
Upcoming Twitter Storms
Congress Returning to Session
Promote Expanded Investments in Child Care
Across the country, the U.S. Congressional Progressive Caucus (CPC) has been teaming up with child care teachers to hold a series of events designed to spread the word about a resolution that "calls for high-quality, guaranteed, affordable and accessible child care for every American family and a strong child care workforce that is paid a living wage of at least $15 an hour and has a voice on the job." Kicking off this series of events on July 28, 2015 at the U.S. Capitol, the CPC joined with parents, teachers, and advocates to introduce the resolution. Since then, events have been held in 5 major metropolitan areas across the country, with more to come.
You can join in and spread the word about this resolution by tweeting your support using #ChildCareForAll and #FightFor15, and by following @USProgressives and @FF15ChildCare on Twitter. You can also follow the SEIU Kids First Facebook page to keep up with new developments.
New Polling on Voter Support of Early Childhood Education
A recent poll released by Save the Children Action Network (SCAN) indicates that voters regardless of party affiliation universally agree upon the importance of early childhood education. Approximately 90% of voters surveyed in five swing states agreed that the first years of a child's life are critical for learning, growth, and development. A strong majority also support increasing access to and improving the quality of early childhood education. To learn more about these poll results, review the SCAN memo here.
Upcoming Twitter Storms
Join the American Federation of Teachers Executive Vice President Mary Cathryn Ricker and other educators for a Twitter chat about the barriers to feeling like a professional in the field of education. This Twitter chat will be held September 3, 2015 at 7:00 PM EST using #AFTPRO.
Save the Children Action Network will also be hosting a Twitter chat on September 8, 2015 at 2:00 PM EST to raise awareness about the need for increased access to quality early childhood education so that more preschoolers can head to school ready to succeed. To participate, follow @SCActionNetwork on Twitter and share your support using #BackToSchool #EarlyEd and #InvestInKids.
Congress Returning to Session
After an August recess, Congress will be returning to session next week, which may include actions being taken on the Elementary and Secondary Education Act (ESEA) reauthorization, as well as appropriations that may impact early childhood education funding. Further updates will be provided as actions are taken.