Guidelines for Creating a Concise, Descriptive, and Visually Engaging Handout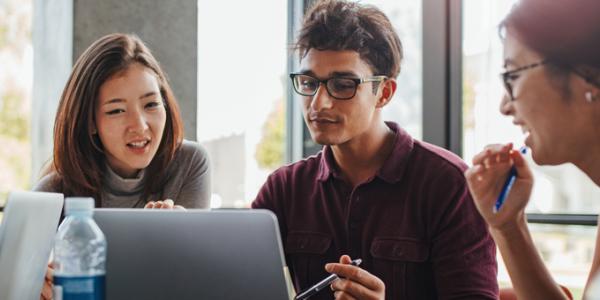 You are here
Home
/
Guidelines for Creating a Concise, Descriptive, and Visually Engaging Handout
Whether your audience is policy makers, potential funders, educators, or parents interested in your organization, a concise, descriptive, and eye-catching handout will showcase what you have to offer and help make the case for why readers should support, fund, or join you.
If you already have an organizational profile, one-pager, or brochure that effectively describes your organization, be sure to bring several copies as "leave-behinds" to your meetings with policy makers and their staff. If you don't have one, fear not! You can easily create one by compiling key information about your organization.
The best one-pagers are short, concise, and readable through the use of bullet points instead of full paragraphs, wherever possible. Once created, you can use your one-pager to educate policy makers about your work and to continue building local support in your community—with legislators and advocates alike. Below are some tips to keep in mind when creating your handout.
Design matters
You want this handout to be bright, and visually enticing, but also consistent with other materials your organization puts out. Don't forget to add a few high-resolution photos that are crisp and clear. You may also want to include quotes from participants in separate bullet-points or "pull-out" boxes.
Placement matters
Place your organization's logo, name, contact information, mission statement, website address, and social media accounts, if applicable, in an easy-to-find location.
Facts are important
The following facts provide an important frame for the work of your organization, so be sure to include them, along with other relevant data points:
Area or community served
How long your organization has been in existence
Data on your membership or the children/families served (total number, demographics, etc.)
Celebrate your accomplishments
Take this opportunity to celebrate your organizational accomplishments. Some things you may want to include:
Quantitative and qualitative measures of positive outcomes from your organization or program
Information about community partners and events
Acknowledgements and awards you've received
Articulate your added value
Incorporate a sentence or two about the needs in your community and how your organization is meeting those needs. This is the perfect time to make the case for the reasons your organization serves your specific community.
Have a clear call to action
This document should clearly articulate what you would like the reader to do with the information you have provided. Be sure the call to action is explicit and easily identifiable.
Don't forget the stories behind your work
A quotation or very short personal story from a member, partner, or supporter adds a personal element to statistics. Placing this in a sidebar will draw the reader's eye. Remember, this is a tool to help you tell your story; be sure your final product accomplishes just that!
This resource is adapted, with permission, from Afterschool Alliance's Tip Sheet & Sample Materials: Organizing a Site Visit for a Policy Maker, found at http://bit.ly/2apoOL5.