Weigh In Today, Call In Tomorrow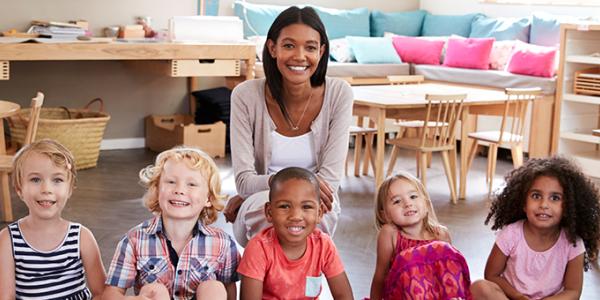 You are here
Home
/
Weigh In Today, Call In Tomorrow
Children's Champions Update - March 8, 2017
NAEYC is proud to celebrate the expertise and engagement of over 260 of our members and Affiliates from 44 states and the District of Columbia, who joined us in Washington, DC last week for our 2017 Public Policy Forum - our largest ever!
But don't worry if you missed it; we want to celebrate your expertise and engagement too! Here are two important things you can do to help right now:
First, complete this survey to guide the Power to the Profession, an initiative to advance early childhood educators as a more defined, unified, and supported profession. We're asking you to share your thoughts on the proposed name of the profession; the proposed role and boundary of the profession; and the professional boundary. The deadline to participate in this feedback round is Monday, March 13; learn more at www.naeyc.org/profession.
Second, sign up for tomorrow's Federal Update Call that NAEYC is hosting with our partners at Child Care Aware of America, the Center for Law and Social Policy, the National Women's Law Center and Zero to Three on Thursday, March 9 at 3:00 pm EST. There is a lot going on, and we're looking forward to sharing what we know and what we can do, together.
And On That Note: Resources and Tools from Around the Web
From New America and the BUILD Initiative, Unlocking ESSA's Potential to Support Early Learning.

Now that Congress is preparing to overturn the ESSA accountability regulations, resources to help advocates who want their states to prioritize early learning become even more important. See what NAEYC and others had to say about the accountability regulations here - and know that we're all ready to help you fight in your states for early learning, excellence and equity. More to come!

From Georgetown University's Center for Children and Families and CLASP, Threats to the ACA and Medicaid: What's at Stake for Children. Want to take action? Follow up here, here and here.
From the US Department of Education, Building a Bright Future for All, a resource guide to help educators better serve immigrant children, and a fact sheet about safe spaces. From the American Federation of Teachers and other partners, Immigrant and Refugee Children: A Guide for Educators and Support Staff, to help educators protect and prepare children and families they serve.
Finally, today and every day, we celebrate and elevate America's Early Educators, who are primarily women, for their critical role in supporting children, families and our nation's economy. #ADayWithoutAWoman