PLI Opening Plenary Session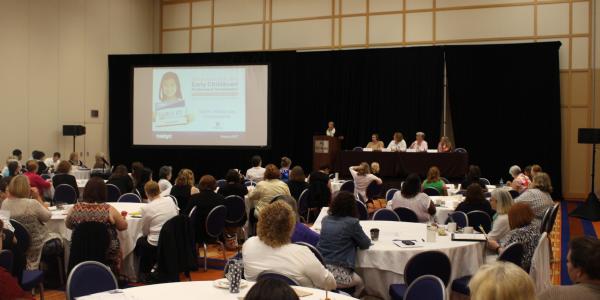 You are here
Home
/
PLI Opening Plenary Session
Opening Session
This kickoff session provides focus and a challenge for the following 4 days of sessions and events that follow. Here are some of our previous session topics.
---
2017
They've Traveled the Road Before Us: Learning from Other Professions
Stacie G. Goffin, Goffin Strategy Group LLC
Michael Monti, Association of Collegiate Schools of Architecture
Mary Schumann, George Washington University
Panel discussed strategies for moving Early Childhood Education toward becoming a recognized profession and committing to interacting in consistently competent ways with children and their families.
---
2016
Race, Politics, and Young Children
Eugene Robinson, The Washington Post.
NAEYC was thrilled to welcome Pulitzer Prize-winning journalist and Washington Post columnist Eugene Robinson to discuss the connections between race, culture and early learning.
---
2015
Defining Our Profession—This Is Our Time. What's It Going to Take?
Rhian Evans Allvin, NAEYC
Isauro Michael Escamilla, Las Americas Early Education School
LaTisha Flowers, Toddler Living Room at the Highlander School
Tychawn Johnson, Jersey City Public Schools
Melissa Ann Porfirio, Springfield (VA) Elementary School
A panel of educators discussed how to attract the most experienced and vibrant professionals to move the field forward and how to support them in the profession.