Making Connections: Unlocking Compensation and Benefits for Early Childhood Educators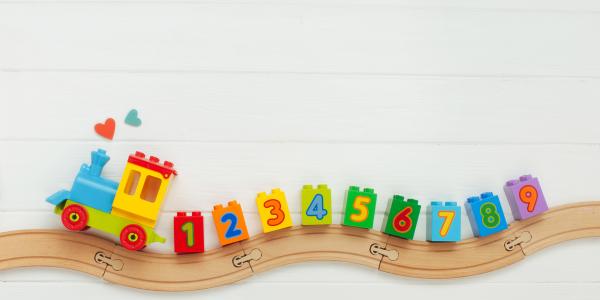 Editor's Note: The following passage is an expanded version of Rhian's column from the upcoming Spring 2021 issue of Young Children.  Interested in joining the fight to unlock #ECE compensation and benefits? Join us at the 2021 Public Policy Forum, February 28 and March 1.
---
On March 9, 2020, just days before the COVID-19 pandemic shut down Washington, DC, fifteen national early childhood organizations stood together with the US Capitol as the backdrop to release the Unifying Framework for the Early Childhood Education Profession. The Unifying Framework is the culmination of three years of extensive and intensive meetings and surveys to gather input from different stakeholders. The intent of the process and final document is to define the early childhood education profession across age groups, states, and settings by establishing a framework for career pathways, preparation, competencies, responsibilities, and compensation. By design, the framework was created by the field for the field, and it holds the promise, if systematically implemented, to upend the structural inequities that lead to lack of access to higher education and chronically low compensation with limited health insurance and retirement benefits. 
While there is substantial optimism and enthusiasm about the possibilities for transformation outlined by the Unifying Framework, there is also inherent fear that, as with past experience, additional competency requirements will be levied with no additional compensation. As NAEYC and The Education Trust's recent report, Increasing Qualifications, Centering Equity: Experiences and Advice from Early Childhood Educators of Color revealed: "We're not saying we don't want to do it [meet additional requirements]. We're saying we need support to get it done."
As implementation of the Unifying Framework moves forward, priorities must be centered on addressing equity through scaling compensation, health insurance, and retirement benefits for early childhood educators across states and settings. The science, economics, and moral obligation are all clear, and the pandemic has only made the need more urgent. There is a path forward, but it will take relentless advocacy and unprecedented political will. Here's a place to start.
Substantial Federal Investments to Fully Fund Child Care. We must build on historic, bipartisan-supported increases for child care that have served as a down payment on making real the public's commitment to child care. More significant, substantial, and sustained investments are needed to make progress toward a fully funded system, which research has estimated at costs of $140 billion to $170 billion per year.
Federal GI Bill for Early Childhood Educators. As Congress tackles higher education access and affordability through policies such as tuition-free community college, loan-forgiveness, and apprenticeships, the implications for current and future early childhood educators are substantial. While the knowledge, skills, and competencies gained through professional preparation programs that allow educators to effectively deliver on the science of early learning are crucial, it is equally crucial for Congress to relieve the crushing burdens of debt that reduce the economic stability of early childhood educators deep into their careers by maintaining, growing, and improving direct supports, scholarships, loan forgiveness, and cancellation programs for early childhood educators working in all settings.
Setting State Systems to Incentivize Salaries for Early Childhood Educators. With substantial increases in federal funding for child care, states are beginning to make progress on access and affordability through actions such as increased payments to providers and increased eligibility for families. However, with a continued increase in federal funding, an economy in need of recovery, and a child care system whose foundation is cracking, states should:

Ensure more families with low and middle incomes have access to child care without the substantial cost burden by increasing family eligibility to at least 300 percent of the federal poverty level.
Build supply and drive quality by investing in early childhood educators. This means calculating the actual cost of quality care for infants, toddlers, and preschoolers, which must include professional salaries, health insurance, and retirement benefits for early childhood educators, and paying providers based on those costs.
Promote consistency, quality, accountability, and the ability of families to choose between "quality" and "quality" by paying providers using contracts that aren't subject to wild enrollment fluctuations and that aren't based on the enrollment or attendance of one single child. These contracts should include a floor for wages.
Incentivize compensation, health insurance, and retirement benefits for early childhood educators through a reform and refocusing of the QRIS system on the driver of quality: the workforce itself.
Federal and state governments have major roles to play, alongside higher education systems, professional associations, and early childhood education employers themselves. As the public makes needed investments in child care, these child care employers must also make investments: in themselves, as family child care providers, and in the early childhood educators who work in centers and schools. Increased public investment must result in a commitment to and accountability for ensuring that early childhood educators achieve professional salaries, health insurance, and retirement benefits that reflect their complex and valuable work.
The COVID-19 crisis has again amplified that child care is a fragile yet essential system—only when we invest in this system does the rest of the economy work. Investing in child care must mean its affordability and profitability is not built on the backs of early childhood educators, who are primarily women and mostly women of color. Professional salaries, health insurance, and retirement benefits are non-negotiables.  
Commitments made in the Unifying Framework, March 2020

We will not advocate for increased educational requirements without advocating for funding to provide requisite supports and attendant compensation.
We will not advocate for new regulations or requirements for early childhood educators without advocating for increased funding and capacity supports so that programs, institutions, and educators across all settings can implement them. 
We will not advocate for new regulations or requirements for early childhood educators without advocating to establish and implement realistic timelines that recognize the challenges faced by the existing workforce across all settings.
We will not advocate for new regulations or requirements for early childhood educators without advocating for implementation plans and timelines that recognize the particular challenges that family child care and other community-based providers face, so as not to contribute to or worsen their widespread decline. 
We will not advocate for policies that disproportionately and negatively impact educators from communities of color.
We will not advocate for policies that advance the early childhood education profession without doing the work to mitigate unintended consequences and create meaningful pathways for advancement. 
Rhian Evans Allvin
Rhian Evans Allvin is the chief executive officer of NAEYC. She is responsible for guiding the strategic direction of the organization as well as overseeing daily operations. Before joining NAEYC, Evans Allvin was a guiding force in Arizona's early childhood movement for more than 15 years, including serving as CEO of Arizona's First Things First.