How to Create a Forest Classroom Experience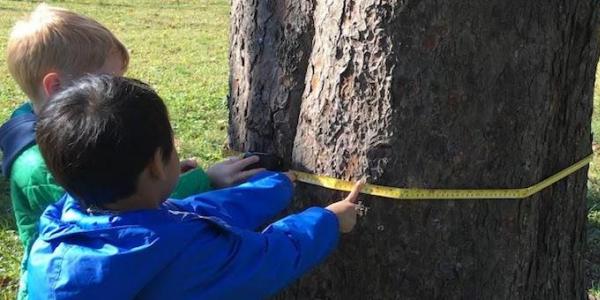 This blog post is the first of a two-part series on how to create a forest classroom experience for your school or program. Stay tuned for the second blog, "Connecting our Nature Walks to the Classroom".
---
About two years ago, I came across an article in the New York Times on "forest kindergartens" in Germany. In the forest, children sing songs, use sticks and leaves instead of toys, and even prepare and enjoy meals. They spend almost the entire day outside, whatever the weather may be. Outdoor kindergartens can also be found in the United Kingdom, Japan, South Korea, and the United States. The idea is to let children immerse themselves in nature, connect with the forest, and learn new skills.
After reading the article, I was inspired. Over the next two years, I learned how to create my own forest classroom experience.
Here are some tips to help you create meaningful forest experiences for the children in your care—no outdoor classroom required!
1. Research Nearby Parks

Find out about child-friendly outdoor areas near your school. Even a small area of nature can yield incredible experiences if your kids observe it closely and interact with it.
Last year, our school was being renovated and our swing space was a 10 minute walk from a beautiful trail that is part of Rock Creek Park. This year, we're back in our building and the trail is too far to walk to--so we started our nature walks to a field adjacent to our school. While it's no forest, the trees, grass, and insects have supported the children in engaging in imaginary play, creating structures, collecting and observing natural materials, and becoming captivated by the nature we've found.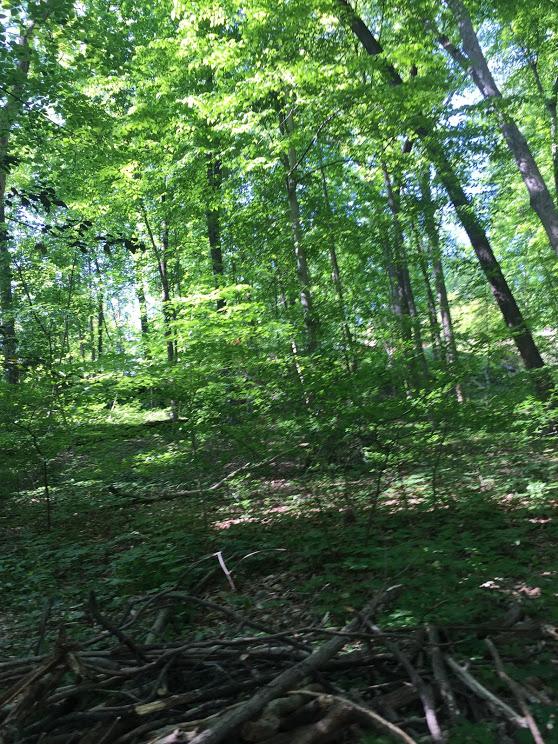 2. Share the Plan at the Beginning of the Year

I knew I wanted to implement some of these ideas before the school year began. After researching and checking out the school's area, I shared my ideas with the families.
At back-to-school night, I showed photos of the area and handed out the article I'd read in the New York Times. I also shared research that explained the benefits of providing children with ample outdoor experiences, such as the study referenced in the article, which highlighted that children who graduated from forest kindergartens demonstrated higher levels of creativity along with better cognitive and physical skills.

3. Create Community Agreements

As a class, we created community agreements for when we were in the forest. Before we left for our first walk, the whole group discussed  what kinds of things we would need to agree on together to ensure that everyone could be safe and enjoy themselves. We even came up with a call and response to use before crossing the street and encouraged the children to have "laser focus" as they observed in the forest or nature area.

4. Involve the Families

We always invited the children's families to join us on our walks. At least half of the families came along with us over the course of the school year. Each time, a parent would comment on how beautiful the forest was and how much they enjoyed being outside and noticing the things on the forest floor they have not noticed before.
Many family members who could not make it during the week would go with their children on the weekends instead. They later shared with me their own observations about the levels of independence and leadership their children exhibited as the children recounted experiences we had shared in the forest and explained what they had learned.
I also used my weekly newsletter to tell families about our learning each week and to encourage them to have at-home conversations about the topics we had learned. I often received emails from parents sharing how their children had identified a fungus from their backyard or on a tree they passed on their way to school. I encourage families to do their own research on the things we find so that  parents and other relatives can engage in the conversations we are having in class.

5. Provide Weekly Reminders

Our busy families found it really helpful to be reminded each week what day and time we were leaving (even when we had already been going on our walks for a month or more). I also asked the parents to send in an extra pair of rainboots and extra layers to stay in their child's cubby for the school year.

6. Observe and Document

I learned the value and importance of paying careful attention and recording what I noticed.
How did the children react? What were they connecting to?
My role each week was to take notes and pictures of things that sparked their curiosity. These notes and pictures were the catalysts for our whole group discussions. These conversations also helped narrow down our focus for committees.
 
7. Ask Questions

In the forest, I tried to ask questions that supported the children in analyzing, connecting, and reflecting on what they found:
What is the story of this? (a rock, tree, fallen branch with fungus on it, or caterpillar)
How did it become this way?
Why do you think it is this color?
What would we find if we cracked it open?
How old do you think it is?

8. Materials to Bring on the Walks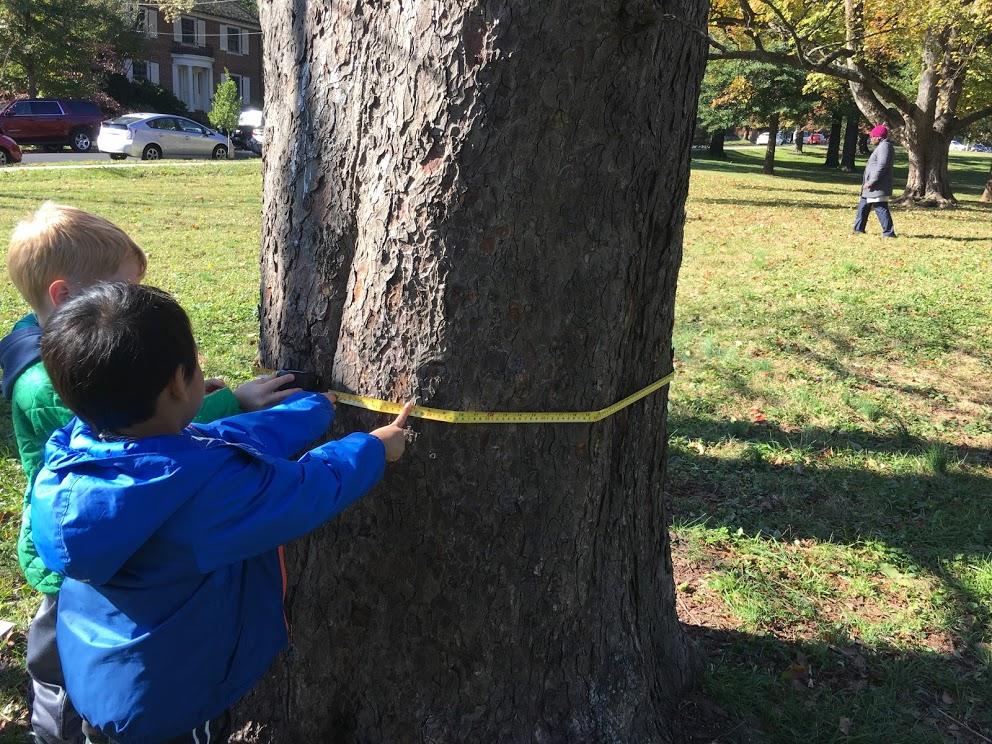 First aid kit/tissues/wipes/hand sanitizer
Trash bag
Bags/bowls to collect natural materials that have already fallen on the ground
Magnifying glasses
Measuring tape
Class tablet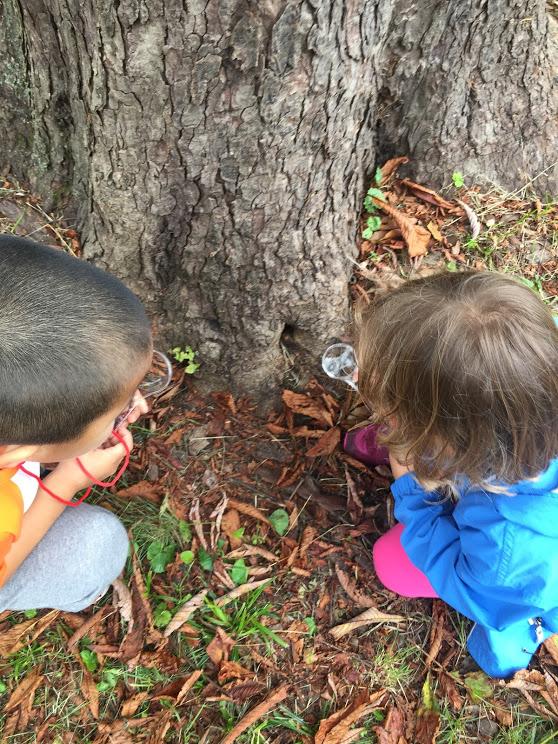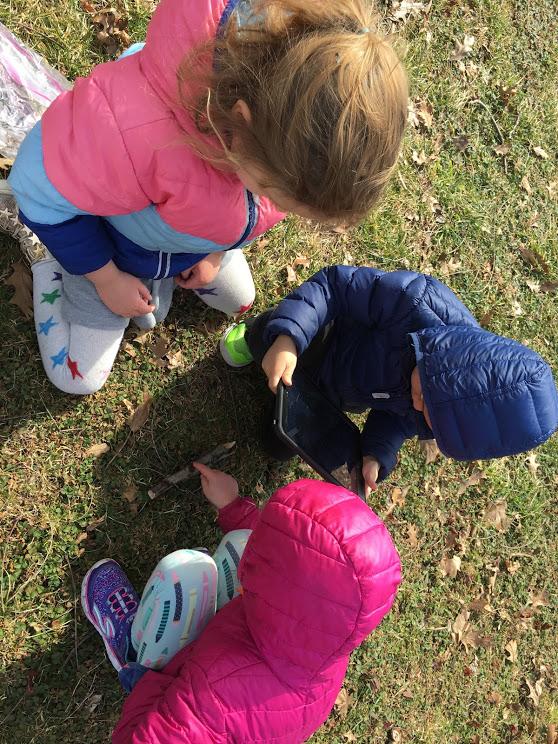 Daniela Silver
Daniela Silver is a Pre-K teacher at Murch Elementary in Washington, D.C. She earned a master's degree in early childhood education at American University. She has written about her class's outdoor excursions for the Washington Post.