Investing Early: The Best Sort of Nation-Building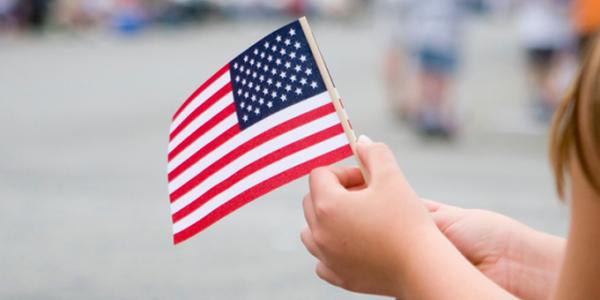 Almost two decades ago, still in the midst of a newspaper career that would last 35 years, I was recruited by then-Florida Gov. Lawton Chiles to be on the Governor's Commission on Education, a two-year civic mission dedicated to assessing the critical education issues for Florida in the next millennium. There were six task forces, one of which was called "School Readiness." This topic was new to me (though I was the father of five, and now a grandfather, too). What I came to understand re-energized my life; indeed, it led me in 1999 to depart a journalism career I loved intensely and to spend my energies on helping children get ready for school and life.
I came to believe that the topic of high-quality early care, development, and education spoke to the future of a country I love. My reading of history, and how social progress is achieved, gave me the philosophical understanding that doing right by our children is essential for our nation's future. It requires building a "movement," one for everyone's child. A real "movement" can never be built just for "those children," whoever they may be; it must be about all our children.
This is the central aim of our work at the Children's Movement of Florida. What we — and so many others elsewhere — are trying to build won't be completed in my lifetime or yours, but we already can see the momentum growing all over the United States and in so many other countries.
I try to travel to another country every year, at least partly to build a better understanding of the global "school readiness movement." And so it was that my colleague Vance Aloupis and I traveled to Cali, Colombia, in October to see the growing early learning movement there. While there we witnessed:
A high-quality early learning center in nearby[C1] Yumbo called El Caracoli that serves more than 400 poor children ages 6 months to 5 years.
A mission to build a movement for all children. Roberto Silva, a retired corporate executive who now devotes himself to school readiness, said it best: "Every child deserves the opportunity to succeed; everyone deserves to be free."
The growing early childhood agenda of Colombian President Juan Manuel Santos. Considering investment in early learning among his greatest priorities, he has launched an initiative called "De Cero a Siempre" or "From Zero to Forever."
There is much more good news in so many other places. But it gets far less attention than it should. Today the media are increasingly fragmented; everyone in the media is competing for a fraction of people's attention. It seems the attention span of the American people is disintegrating. This is not a recipe for a thriving republic, or for the nurturing of thinking leaders. In the words of the great U.S. Supreme Court Justice Louis D. Brandeis, "The greatest menace to freedom is an inert people."
The first five years—the time during which 90 percent of brain growth occurs—are key. Get off to a good start and you probably have momentum all your life. Fail to do so, and you may never have momentum. We know that already. So what do we do now? What is the basic "case statement" for building a movement? What would be the two- or three-page manifesto that embraces all our work? Assuming we could agree on that—and, yes, we can—what's the strategy for getting it heard and heeded?
Thus far, we have done a truly poor job of telling our story. Consequently, we've made far less progress than we could and should. Many people working in civic, business, health, faith, and education communities are little aware of the power of early investment. Most of all, we have told our most convincing story to far fewer parents than we should and must.
The future of our country is being built on our work in early childhood development. We all must play a role in helping every child succeed. We are overdue, my friends. Nearly 120 years ago, The New York Times wrote an editorial with these words: "Given one generation of children properly born and wisely trained, and what a vast proportion of human ills would disappear from the face of the earth."
Those words are as true today as they were then. Investing early is the best sort of nation-building, and our best hope of building a strong future for our children.
Editor's note: Learn about how NAEYC is collaborating to help both educate the public and empower early childhood professionals in the United States with the Power to the Profession initiative.
David Lawrence
David Lawrence Jr. retired in 1999 as publisher of The Miami Herald to work in the area of early childhood development and readiness. He chairs The Children's Movement of Florida, aimed at making children the state's top priority for investment and decision-making. He is a member of the Governor's Children's Cabinet and twice chaired the Florida Partnership for School Readiness.