Hacer que STEM sea social para motivar a los niños de preescolar.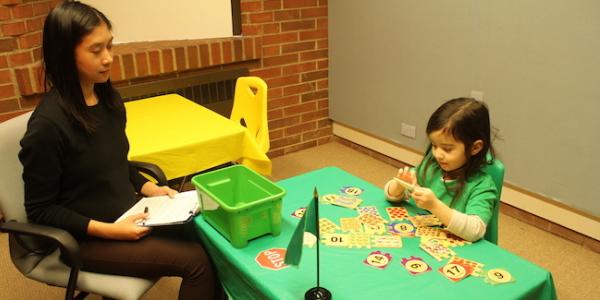 Todos los niños pequeños se acercan al mundo con curiosidad y asombro. Una de nuestras tareas como educadores y padres es apoyar el instinto natural de aprendizaje de los niños. En particular, es muy importante apoyar el aprendizaje de ciencias, tecnología, ingeniería y matemáticas (STEM, por sus siglas en inglés). Las habilidades STEM tempranas sientan las bases para el éxito posterior en la escuela. Por ejemplo, las habilidades matemáticas tempranas son el mejor indicador del rendimiento escolar en el futuro. Para apoyar el aprendizaje de los niños, tenemos que asegurarnos de que STEM empiece desde temprano.
Aprender STEM es como aprender un idioma: los niños necesitan estar inmersos en las oportunidades de aprendizaje STEM para adquirir fluidez. STEM ayuda a los niños a aprender a analizar la información y a resolver problemas. Son habilidades que nos resultan útiles a todos a lo largo de la vida. Sin embargo, ¡menos del 5 % del tiempo de clase en preescolar incluye actividades STEM!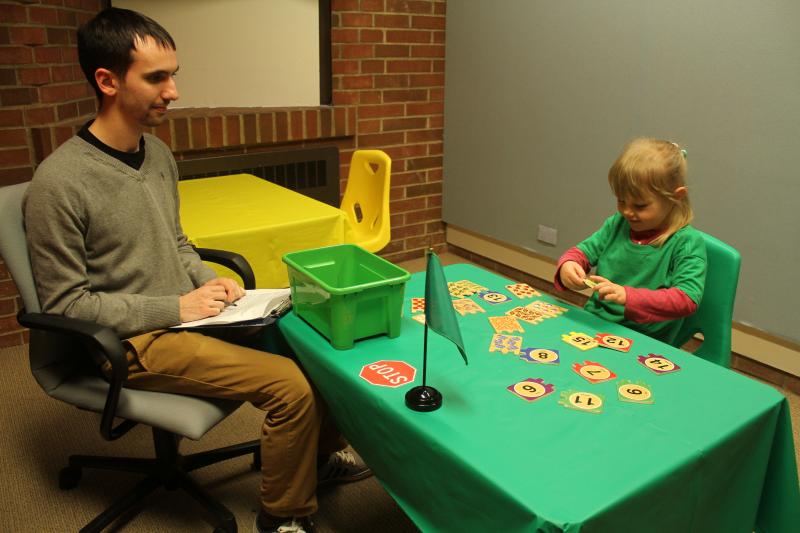 Una manera de garantizar que los niños aprovechen al máximo las oportunidades de STEM es hacer que cada actividad sea lo más atractiva posible. Nuestra investigación ha buscado cómo ayudar a aumentar la motivación de los niños para las tareas STEM. ¿Quiere conocer un método? Haga que los conceptos de STEM sean sociales.
En nuestro estudio, pedimos a niños de 4 años que trabajaran en dos tareas STEM, una de matemáticas y otra de rompecabezas. Los niños del estudio participaron solos en ambos ejercicios. Pero para una de las tareas, les dijimos que formaban parte de un grupo. Por ejemplo, les dijimos, "estás en el grupo verde y el grupo verde juega juegos de matemáticas". Llevaban camisetas verdes y se sentaban alrededor de una mesa verde. Para la otra tarea, les dijimos a los niños que trabajaban solos.
Descubrimos que cuando la tarea STEM era social, los niños estaban más motivados. Cuando los niños pensaban que formaban parte de un grupo, se tomaban más tiempo para realizar la tarea en cuestión. También tenían más confianza en sus capacidades y pensaban que el aprendizaje STEM era más divertido. Si bien los grupos no eran reales, el hecho de sentirse unidos a los demás motivaba más a los niños.
La motivación puede impulsar el aprendizaje. Cuando los niños están interesados y se sienten exitosos en el salón de clases, la consecuencia es el aprendizaje.
Nuestra sociedad tiene muchas ideas erróneas sobre STEM. A menudo lo vemos como algo difícil, solitario y más "para niños" que "para niñas". Los niños adquieren estas creencias a una edad temprana que por lo general se basan en señales sutiles de los adultos que les rodean. En la primaria, las niñas están menos interesadas en STEM que los niños. Podemos ayudar a cambiar estas creencias haciendo que STEM sea social. Esto también puede ayudar a los niños (especialmente a las niñas) a mantenerse seguros y cómodos en los ámbitos de STEM.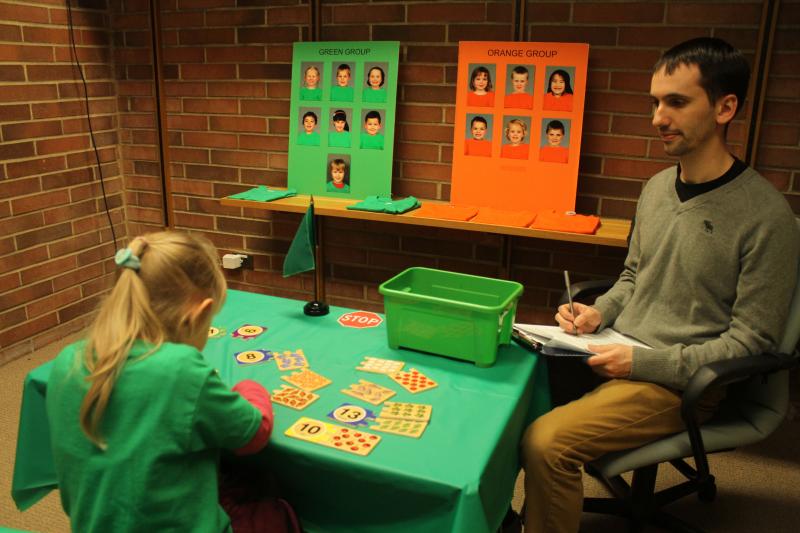 ¿Qué pueden hacer los maestros para atraer a sus alumnos a STEM? Aquí compartimos un par de ideas sobre cómo los profesores y los padres pueden utilizar estos hallazgos para hablar de STEM.
Utilice el lenguaje social cuando hable de STEM: "vamos a resolver estos rompecabezas juntos", "ésta es una herramienta que podemos probar en grupo", "¿Qué puedes construir con tu compañero?", "¿Qué pasará si hacemos esto?".
Forme grupos en toda la clase para asegurarse de que todos se sientan incluidos. "Todos en la clase estudiamos ciencias juntos", "ahora vamos a trabajar en nuestros problemas de matemáticas".
Para los niños pequeños, STEM está por todas partes. Queremos que los niños descubran todas las divertidas posibilidades que ofrece STEM. Así, con el tiempo, podrán ir aumentando su interés por STEM. Para ayudar a que esto suceda, debemos recordar que STEM comienza desde que son muy pequeños.
---
La traducción de este documento ha sido elaborado en el marco de un acuerdo cooperativo (PR/Award no. U295A150003, CFDA Nº 84.295A) del Departamento de Educación de Estados Unidos. No obstante, este contenido no representa necesariamente la política del Departamento de Educación, y usted no debe asumir el aval por parte del Gobierno Federal.
Dr. Allison Master
Dr. Allison Master is a researcher at the Institute for Learning & Brain Sciences at the University of Washington.