New AAP Guidance for Families on Digital Media Compliments NAEYC's Position Statement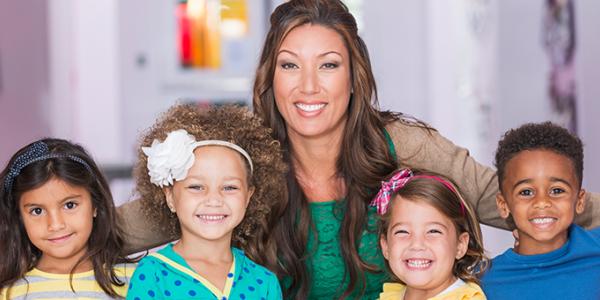 Teachers play an important role as they offer families guidance on their children's media use at home so it's good news that there's new advice for families on managing digital media from the American Academy of Pediatrics (AAP). The revised AAP statement acknowledges the need to go beyond telling families to "Turn it off" and helps families navigate their children's digital media use in a world where screens are part of children's everyday environment. NAEYC and the Fred Rogers Center published the joint position statement on Technology and Young Children in 2012 and the statement continues to offer educators excellent guidance as they evaluate, select, and use digital media to support children's learning and development at school. The technology position statement advises teachers to look toward evolving public health recommendations when determining appropriate limits on technology and media use. Both the NAEYC Technology position statement and AAP's new guidance on digital media use offer smart and nuanced messages to guide teachers, and families to select media with children's developmental needs in mind and to help children develop a healthy and balanced relationship to digital media as they grow up in a world where screens and digital media are the norm.
One of the key points in NAEYC's position statement is that teachers should select, use, integrate, and evaluate digital media in intentional and developmentally appropriate ways, paying careful attention to the appropriateness and the quality of the content, the child's experience, and the opportunities for co-engagement. NAEYC will continue to highlight new research and new examples of good practice to help teachers and families as they make smart decisions about digital media and its role in children's learning and development.
Resources:
Susan Friedman
Susan Friedman is Senior Director, Publishing and Professional Learning at NAEYC.