Playing with Stories: Using Books to Inspire Play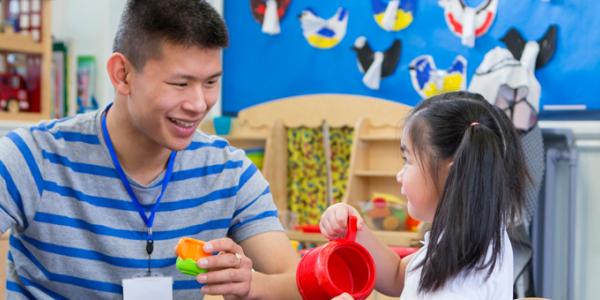 Books helped me discover my playful side, a side that once didn't come naturally. To be perfectly honest, not only did I not feel playful but I also had postpartum depression.
So I did what I always do when I need inspiration: I turned to books. And since I had a child, I of course turned to children's books and I read them out loud to my daughter. To my surprise I found that reading children's books aloud sparked my playfulness! At first it was just the way I read aloud-in a playful manner, reading silly books and enjoying my daughter's response.
Over time I began to use each book as a jumping off point, a path to more play and learning with my daughter. The books inspired ideas for playful activities such as art, crafts, dress-up, doll play, playdough, puppets, scavenger hunts, science experiments, stamping, and storytelling boards.
Here are some ways I've used books for play with children. You can try these or come up with your own.
Books and play activities
Color and Counting Books
Rhyming Books
Nature Books
Silly Books
Job Books
Fantasy Books
I broke up the long days at home with my babies with regular trips to the library. We became regulars at several different library story times. Each visit meant more books to read at home. Each book meant more ideas for play.
In the same way, you can add to your book collection with trips to the library. Find lots of different types of books. Perhaps start with the titles listed above. Then, as you read with your child, keep play in mind. What playful activity will you do after you finish reading each book?