Seis temas clave en la ciencia de la primera infancia: Presentación del ECSIF de la NAEYC, en una conferencia sobre educación de la ciencia.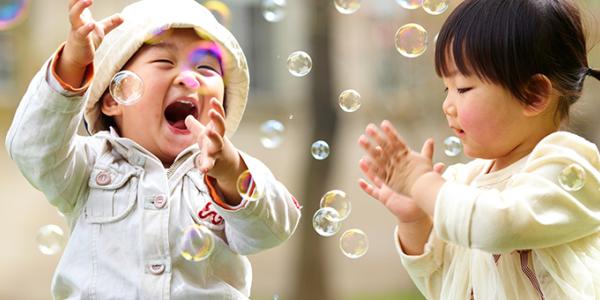 "Nunca es demasiado pronto, para introducir a los niños a los temas STEM (Ciencia, Tecnología, Ingeniería y Matemáticas). En mi biblioteca llevo a cabo un programa semanal de STEM, dirigido a niños de tres a cinco años", -Christina, bibliotecaria de HELLO.

La ciencia, tecnología, ingeniería y las matemáticas (los campos STEM) siempre han formado parte de la educación infantil de alta calidad, aunque hayan recibido otros nombres, como cocina, carpintería o arte. Hoy en día, los maestros de la primera infancia disponen de muchos recursos para hacer que los niños indaguen y apoyen las "Cuatro C" -pensamiento crítico, comunicación, colaboración y creatividad- a través del aprendizaje de STEM.
Los miembros del foro de interés en ciencias de la primera infancia de NAEYC, que promueve la educación científica apropiada para el desarrollo en la primera infancia, tuvieron el honor de compartir algunos grandes recursos STEM recientemente, en la sesión de la conferencia "maratón-compartir" Elementary Extravaganza de la National Science Teaching Association (NSTA) 2019 en St. Louis, las mesas del Foro de Interés ¡fueron una atracción popular!
Y lo mejor fue que los miembros del Foro de Interés se sintieron como niños en una tienda de dulces o como naturalistas en el bosque. Tuvimos muchas oportunidades de aprender en esta fabulosa sesión de la NSTA. Aquí están algunas de las ideas más poderosas compartidas:
Lleve la alegría de la investigación al aula, incluso con los estudiantes más jóvenes. El aprendizaje de las ciencias comienza al nacer y todos los maestros de la primera infancia son educadores científicos.

Ayude a todos los niños a verse a sí mismos como científicos. El aprendizaje de las ciencias es para todos los niños (un punto en el que hicieron hincapié los presentadores del Instituto para la educación en ciencias y matemáticas de la Universidad de Washington; véase el documento Practice Briefs #54, y #59) y cuando los maestros establecen relaciones positivas con los niños, su aprendizaje aumenta (en ciencias y en todas las demás áreas).

Ofrezca a los niños oportunidades de observar fenómenos naturales, como la germinación de semillas, el fluir del agua o el soplar del viento. Lleve a los niños al aire libre con frecuencia y anímelos a experimentar la naturaleza, así como a recopilar datos para que puedan desarrollar su comprensión de los fenómenos meteorológicos y otros fenómenos naturales.

Extienda las experiencias tanto en la naturaleza como en el aula, dedicando tiempo para el debate y la reflexión para ayudar a los niños a dar sentido a sus observaciones. "Hablar de ciencia" ayuda a los niños a profundizar en sus ideas iniciales.

Colabore con otros educadores. Como vimos en la conferencia, muchos profesores de la primera infancia conocen recursos científicos apropiados para el desarrollo y tienen fuentes de confianza para compartir.

Participe de forma virtual y aprenda por su cuenta. Hay opciones de transmisión en directo en algunas conferencias. Los folletos de los presentadores de la conferencia de la NSTA de este año están disponibles en línea en el sitio web.
---
El foro de interés científico de la primera infancia de la NAEYC está abierto a todos sus miembros - ¡únase y contribuya en Hello! Además de iniciar conversaciones con maestros de todo el país, a los que les gusta involucrar a los niños en actividades STEM, los miembros contribuyen con recursos que apoyan a todos los maestros a sumergir a los niños en la investigación científica. Todo está en Hello, ¡sería estupendo verle ahí también!
La traducción de este documento ha sido elaborado en el marco de un acuerdo cooperativo (PR/Award no. U295A150003, CFDA Nº 84.295A) del Departamento de Educación de Estados Unidos. No obstante, este contenido no representa necesariamente la política del Departamento de Educación, y usted no debe asumir el aval por parte del Gobierno Federal.
Peggy Ashbrook
Peggy Ashbrook is an early childhood science teacher, mentor, writer, and a co-facilitator for the NAEYC Early Childhood Science Interest Forum . She writes the National Science Teachers Association's (NSTA) Early Years column in Science & Children and a companion blog (www.nsta.org/earlyyears) and is the author of Science Learning in the Early Years (2016 NSTA Press) and Science Is Simple (2003, Gryphon House). Her favorite place is where the worlds of early childhood and science learning overlap.