Statement from NAEYC on Passage of the CARES Act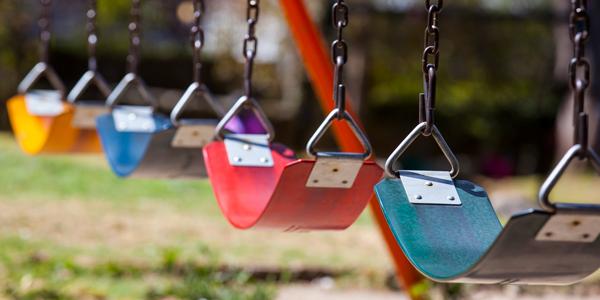 The stories pour in every day. Early childhood educators and providers are grieving, brave, and afraid. They are closing their child care programs to keep children, families, and educators safe. They are staying open so that heroes on the front lines can have competent and prepared educators to provide care for their children. They are anxious about families who can't pay tuition, rent that is due for their program, and educators who are losing their jobs. They understand that they are being deemed essential—and at the same time, they worry, as one educator wrote, that "three weeks ago we weren't essential, and in three months we won't be again."   
They need support, to weather the emergency that is upon us, and to be there for the recovery that will come. NAEYC is grateful to Congress for taking an important, bipartisan step to provide that support with the passage of the CARES (Coronavirus Aid, Relief, and Economic Security) Act, signed into law today. There are critical provisions that will help multiple parts of the complex early childhood education sector, addressing some of the needs expressed by parents, educators, programs, and small businesses across states and settings, including: 
$3.5 billion for the Child Care and Development Block Grant (CCDBG) to ensure continued payment and assistance to child care providers and to support child care for essential workers; 
$750 million in grants for Head Start, including up to $500 million for support of summer programs;
Access to small business loans of up to $10 million that can be forgiven, if programs use the loans for specific purposes such as wages, paid sick or family leave, health insurance benefits, retirement benefits, mortgages or rent, or utilities; 
Direct payments to qualifying taxpayers of up to $1,200 ($2,400 for couples), plus an additional $500 per child;
Access to a pandemic unemployment insurance benefit for four months, on top of the regular unemployment insurance benefit offered by states to qualifying individuals; 
Suspension of payments on federally-held student loans to support the many early childhood educators earning their degrees and credentials.  
For more on a collective response from organizations within the child care community, click here.  
This won't be the last word. Effective, efficient, and immediate implementation will be critical, and states and the field can expect support, guidance, and resources from the Administration, NAEYC, and many partner organizations to help them understand the next steps. At the same time, Congress is already looking ahead to the next package, and more assistance and relief will be needed as the harm caused by this horrific pandemic continues to unfold. 
Today, however, we add "hopeful" to the grief, bravery, and fear expressed by the early childhood education community as we address immediate needs and begin to rebuild a system that works for everyone, creating the conditions in which early childhood education and educators remain essential in the months and years to come. 
NAEYC
The National Association for the Education of Young Children (NAEYC) is a professional membership organization that works to promote high-quality early learning for all young children, birth through age 8, by connecting early childhood practice, policy, and research. We advance a diverse, dynamic early childhood profession and support all who care for, educate, and work on behalf of young children. The association comprises nearly 60,000 individual members of the early childhood community and more than 50 Affiliates, all committed to delivering on the promise of high-quality early learning. Together, we work to achieve a collective vision: that all young children thrive and learn in a society dedicated to ensuring they reach their full potential.