Teaching and Learning With Children's Books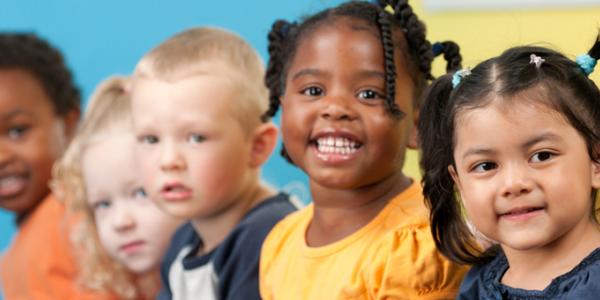 This blog post introduces the cluster (themed group of articles) for the May issue of NAEYC's journal, Young Children.
I still remember the day one of my preschoolers brought in a bird's nest he found on his way to school. I was a beginning teacher then, and this particular boy was often tearful in the mornings—his dad was away for an extended time and goodbyes with his mom were tough. But that morning he was excited to show the class his find. We put the nest on a shelf for everyone to see and visited our school library to find fiction and nonfiction books about birds' nests. I read the books to the class that day and then placed them on the shelf for children to look through as they observed the nest.
The next morning his mom arrived, holding her tearful son's hand. She described to me how he had cried as he told her we hadn't done much with the bird's nest in class. I was confused. We'd gone to the library and found books. I'd read them to the children and placed them near the nest to explore on their own.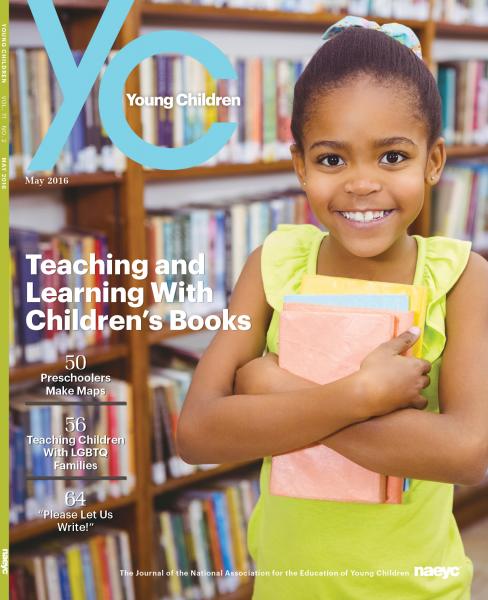 Years later this example still reminds me of how much I still had to learn about paying attention to children's social and emotional needs. Sure, we'd found information on birds' nests, but this particular boy missed his dad, and at the time I didn't make the connection that his tears may not have been about the nest. It hadn't occurred to me to find books featuring characters with close family members who were far away, or books that could help him through tough times.
Reading the articles in this cluster as a new teacher might have helped me see the many ways children's books can support teaching and learning. Teachers can select books that help children feel respected and included. They can look for characters and scenarios children can identify with as they work through their own tough times. And books can also support learning in specific content areas.
In "Promoting Resilience Through Read-Alouds," Jan Lacina, Michelle Bauml, and Elizabeth R. Taylor describe how teachers can use children's literature to help children build resilience when they face tough times: "As teachers support students to read and reflect on characters who face strife and hardship yet find positive ways to make it through difficult situations, they are helping prepare them for life."
In their article, "Reading Your Way to a Culturally Responsive Classroom," Shannon B. Wanless and Patricia A. Crawford share how teachers can address race through children's literature so that young children develop positive racial identity, build relationships across races, and recognize race-related injustices: "We see these discussions about race in relation to children's books as part of a larger effort to revise conceptualization of high-quality early childhood education to include teaching practices that intentionally address race."
Linda Forbringer, Andrea Hettinger, and Emma Reichert, in "Using the Picture Book Extra Yarn to Differentiate Common Core Math Instruction," describe three teachers who used the children's book as a starting point for meaningful hands-on mathematics instruction. In the words of one teacher: "My students could not believe we were able to read a book and do an art project during math time. They frequently ask if we can 'read Yarn again.' It is very exciting to know they loved it as much as I did."
In "Getting Smarter About E-Books for Children," Lisa Guernsey and Michael H. Levine highlight research on e-books and children's learning. They explore questions like, "How do adult–child interactions around educational e-books compare to the interactions around the same book in print?" and "What exactly does good educational design look like?"
In "Reflecting on Books That Include Characters With Disabilities," Charis L. Price, Michaelene M. Ostrosky, and Rosa Milagros Santos share guidelines for evaluating books that represent children with disabilities in thoughtful ways: "Books are powerful vehicles for supporting the identity of children with disabilities, and promoting acceptance and understanding of differences."
I hope teachers find these articles useful as they consider the many ways they can incorporate children's literature into their classrooms.
How do children's books support your teaching?
Susan Friedman
Susan Friedman is Senior Director, Publishing and Professional Learning at NAEYC.