Top 10 No-Cost Toys for Infants, Toddlers, and Preschoolers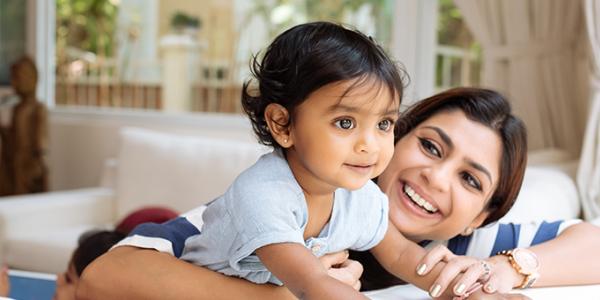 Here's My Top 10 Toy Ideas for Infants!

Measuring cups and spoons to shake, rattle, and roll
Plastic containers to stack, fill, and empty
Washcloth to hide a surprise, wave in the air, or help with cleanup
Ball of yarn or ball of socks that can go far and do no damage
Clean 2-liter soda bottle with label off, filled with beads, pebbles, jingle bells, etc., and safely sealed
Blankie
Your keys (*to jingle and shake, not to give to baby)
Disposable-diaper box turned into seat, sled, drum, hiding place
Upside down pots and pans (best if used with metal measuring cups for really loud rhythm jam sessions)
Your lap!
And Here's My Top 10 for Toddlers and Preschoolers!

Empty boxes, large and small
Bubble wrap for art projects or jumping games
Rolls of brown packing paper for large art projects
Paper-towel and wrapping-paper tubes
Old gift cards, and membership cards as pretend money for shopping
Cardboard backing from flipchart after paper is used up. Use for puppet theater, store counter, easel, roadmap for toy cars, etc.
Big bowl of water with a few soapsuds on kitchen floor (with towel) with washcloth, kitchen items, dolls or plastic animals that need a bath
Roll of masking or cellophane tape. Watch the magic happen!
Clean, empty plastic food containers (for example, yogurt or margarine tubs) with lids for pretend cooking and bathtime play
Your lap!
Karen Nemeth
Karen Nemeth, EdM, is an author, speaker, and consultant on early childhood language development at Language Castle LLC. She is the author of Basics of Supporting Dual Language Learners: An Introduction for Educators of Children From Birth Through Age 8. [email protected]