The Young Child and Mathematics, Third Edition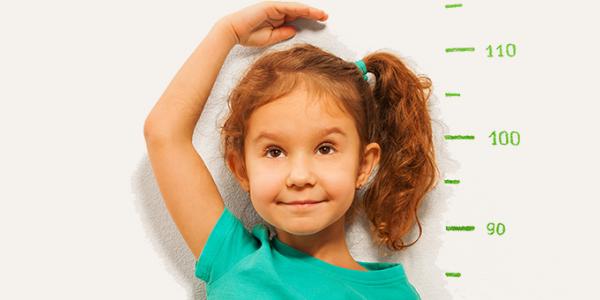 Angela Chan Turrou, Nicholas C. Johnson, Megan L. Franke
About the Book

Everything a child does has mathematical value—these words are at the heart of this completely revised and updated third edition of The Young Child and Mathematics. Grounded in current research, this classic book focuses on how teachers working with children ages 3 to 6 can find and build on the math inherent in children's ideas in ways that are playful and intentional.
This resource
Illustrates through detailed vignettes how math concepts can be explored in planned learning experiences as well as informal spaces
Highlights in-the-moment instructional decision-making and child–teacher interactions that meaningfully and dynamically support children in making math connections
Provides an overview of what children know about counting and operations, spatial relations, measurement and data, and patterns and algebra
Offers examples of informal documentation and assessment approaches that are embedded within classroom practice
Deepen your understanding of how math is an integral part of your classroom all day, every day.
Includes online video!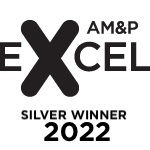 Preface 

About this Edition 
Our Theory of Learning 

Introduction 

Everything a Child Does Has Mathematical Value 
Finding and Building on the Mathematical Value 
An Overview of this Book 
Engaging with this Book

Chapter 1: Counting and Operations 

Instructional Activity: Counting Collections 
Exploring Children's Thinking: Counting 
Exploring Children's Thinking: Operations 
Assessing Children's Understanding 
Counting and Operations in Informal Spaces 
Conclusion

Chapter 2: Spatial Relations 

Instructional Activity: Describe-Draw-Describe 
Exploring Children's Thinking: Describing Spatial Relations 
Exploring Children's Thinking: Representing Spatial Relations 
Assessing Children's Understanding 
Spatial Relations in Informal Spaces 
Conclusion

Chapter 3: Measurement and Data 

Measurement and Data in Informal Spaces 
Exploring Children's Thinking: Measurement 
Exploring Children's Thinking: Data 
Assessing Children's Understanding 
Conclusion

Chapter 4: Patterns and Algebra 

Exploring Children's Thinking: Creating and Extending Patterns 
Assessing Children's Understanding: Tea Party Patterns 
Exploring Children's Thinking: Patterns in Counting 
Assessing Children's Understanding: How High Can Christopher Count? 
Exploring Children's Thinking: Patterns and Algebra in Storybooks 
Assessing Children's Understanding: Storybook Patterns 
Conclusion

Appendix A: A Research Overview of What Young Children Know 

What Young Children Know: Counting and Operations 
What Young Children Know: Spatial Relations 
What Young Children Know: Measurement and Data 
What Young Children Know: Patterns and Algebra 
Situating What a Child Knows

Appendix B: Using this Book to Support Professional Learning 

Bringing an Instructional Activity into Your Classroom 
Making Connections Across Math Content 
Exploring Informal Spaces 
Creating Classroom Spaces that Support Participation 
Connecting Classroom Practice to Research 
Connecting Theory to Practice 
Connecting to Policy and Standards Documents 

References 
Index 
Acknowledgments 
About the Authors
Product Code: 1157
ISBN: 978-1-938113-93-2
Publish Date: 2021
Citation (in Chicago 17th ed. style): 
Turrou, A.C., N.C. Johnson, & M.L. Franke. 2021. The Young Child and Mathematics. 3rd ed. Washington, DC: NAEYC. 
Angela Chan Turrou
Angela Chan Turrou, PhD, is senior researcher and teacher educator at the University of California, Los Angeles (UCLA) Graduate School of Education and Information Studies. Her work lives at the intersection of children's mathematical thinking, classroom practice, and teacher learning. In her work with teachers and teacher educators across preschool and elementary settings, Angela leverages purposeful Instructional Activities driven by children's mathematical thinking to support teacher learning, collaboration, and generative growth.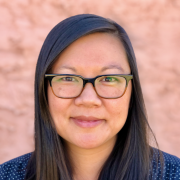 Nicholas C. Johnson
Nicholas C. Johnson, PhD, is assistant professor in the School of Teacher Education at San Diego State University (SDSU). His work investigates how classrooms shape children's opportunities to participate and learn. A former classroom teacher, instructional coach, and county office coordinator, Nick partners with new and practicing teachers to explore children's mathematical ideas and expand what "counts" as math in school.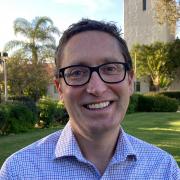 Megan L. Franke
Megan L. Franke, PhD, is professor of education at UCLA. Dr. Franke's work focuses on understanding and supporting teacher learning for both preservice and in-service teachers. She is particularly interested in how teaching mathematics with attention to students' mathematical thinking (Cognitively Guided Instruction, or CGI) can challenge existing school structures and create opportunities for students who are often marginalized to mathematically thrive.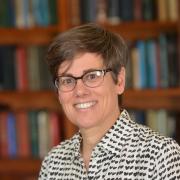 Reviews
The Young Child and Mathematics is an important resource that extends our view of both learning and teaching mathematics. Grounded in research, guided by concerns for equity, built from practical experiences, and permeated with the principle that children's mathematical thinking is paramount, this is the resource that will enrich mathematical experiences for teachers and children.
—Douglas H. Clements, Distinguished University Professor, Kennedy Endowed Chair in Early Childhood Learning, and Executive Director of the Marsico Institute, University of Denver
To read this book is to be invited into a world of rich interactions among young children and teachers where children's mathematical ideas, experiences, and identities are affirmed and allowed to flourish. With exquisite detail, you'll develop a fresh perspective to see the mathematical value in children's playful and joyful interactions and discover how to build on them together with your colleagues.
—Elham Kazemi, Professor of Mathematics Education, University of Washington
Love it! This book is full of everyday and universal examples of how children make sense of their world and the math found around them. It is a timely resource that I can use to remind me of the why and how of engaging young children—not just in math experiences, but across the range of experiences they encounter throughout the day. I find a new "aha!" with each turn of the page. This is a welcome addition to my resource shelf and a must-have for anyone who wants to be responsive and connect to children's lives while helping them develop and nurture their math thinking.
—Tammy D. Dunn, Head Kindergarten Teacher, Little Red School House and Elisabeth Irwin High School
The Young Child and Mathematics, Third Edition, focuses on finding, encouraging, and supporting math thinking throughout the day. Math learning opportunities are highlighted both inside and outside of spaces typically thought of as "math time." Rather than a detailed account of what is involved in early childhood mathematics, this book focuses on a smaller number of math ideas and dives deeply into them with real-world vignettes from the classroom as anchors. The authors explore and describe children's thinking and teachers' practice within each story, returning to these examples throughout the chapter to illustrate a mathematical point or emphasize an aspect of math teaching, learning, or development. It does a great job of translating research-based recommendations into practical tips for teachers, like how to extend mathematical problem solving with follow-up questions. Readers will discover the math all around them—and also how to find it, how to assess it in authentic ways, and how to raise up children's math ideas equitably.
—Alissa A. Lange, Associate Professor of Early Childhood Education and Director of Early Childhood STEM Lab, East Tennessee State University
This book is a valuable resource that helps educators intentionally design joyful, creative learning spaces and activities that empower children as they play with math. In addition to illuminating vignettes, a strong conceptual framework encourages readers to delve more deeply into their own personal understandings of how young children develop mathematical competency and confidence. A must-read for any educator interested in encouraging a love of math in children!
—Deanna Pecaski McLennan, Kindergarten Educator and Author of Embracing Math
This new edition is the perfect resource for early childhood educators. It serves as a professional research-based math education textbook as well as an engaging can't-put-it-down resource with classroom examples and photos that any educator of young children will learn from and love!
—DeAnn Jones, Professor of Early Childhood Education, Purdue University Global and North Seattle College, and Owner and Teacher, Discovery Place Preschool
The Young Child and Mathematics puts children—their sensemaking, competencies, languages, and cultures—at the center of math teaching and learning. Well informed by research on effective teaching, the book vividly describes how teachers can build on young children's math understandings through developmentally appropriate and playful activities.
—Deborah Stipek, Professor, Stanford University
The third edition of The Young Child and Mathematics is clear, readable, and beautifully grounded in real classrooms. The authors' deep respect for young children, early childhood educators, and important mathematical ideas shines through on every page!
—Tracy Johnston Zager, Math Coach and Author of Becoming the Math Teacher You Wish You'd Had
Buy the Print Book
Buy the E-book