Message in a Backpack™ Helping Your Child Learn Responsibility رسالة في حقيبة الظهر™ - مساعدة طفلك على تعلم تحمُّل المسؤولية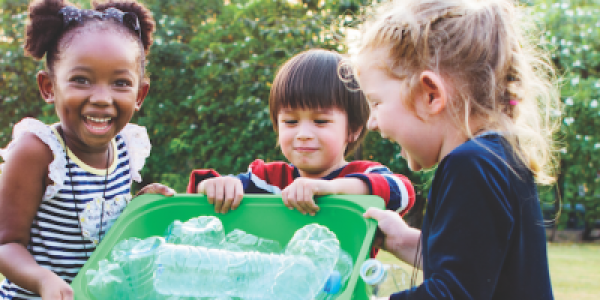 You are here
Marie L. Masterson
إن الأطفال لكي يصيروا مسؤولين، يجب أن يلاحظوا ما يتعين القيام به، وأن يفكروا في الخيارات المفيدة، و يفخروا بمساهماتهم.  وفيما يلي بيان لكيفية تشجيعهم على تحمل المسؤولية.
---
لاحظ واحكي

الفت انتباههم للاستراتيجيات الناجحة. "إن نقل أحجيتك إلى الطاولة فكرة جيدة.  فسوف يكون من الأسهل رصد القطع،" "لقد وضعت أنت وشقيقتك قواعد رائعة."
اسأل بدلًا من أن تخبرهم

ادعم أفعال طفلك المستقلة. اسأل: "ما هو المكان الآمن الذي يمكنك وضع فنجانك فيه؟"، بدلًا من قول: "ضع فنجانك على الطاولة." اعرض ملاحظتك: "أنا أرى سيارات لعبة أمام السلالم. أين يجب أن يتم تحريكها؟"، بدلًا من الإصرار بكلام من نوع: "إن أحدهم يمكن أن يتعثر في السيارات. رجاء انقلها من هذا المكان."
اجعل طفلك مسؤولًا

اطرح الأسئلة التي تلهم طفلك لحل المشكلات. "نحن نحتاج لطريقة جيدة لنأتي بالجميع إلى مائدة العشاء. ما الذي علينا فعله برأيك؟" و"نحن نحتاج لإيجاد مكان أفضل للأحذية [الدراجات، الجوارب، القفازات، الُلعب] حتى يتسنى لنا العثور عليها بسهولة.  فأين تظن يمكننا وضعها؟"
الاحتفال بالنجاح

عندما تلاحظ أن طفلك متحمل للمسؤولية، فاظهر له تقديرك. "مرحى! جميع المعاطف تم تعليقها اليوم،" "إعداد المائدة كان عملًا رائعًا! العشاء كان أنيقًا للغاية،" "شكرًا على وضع أغلفة الوجبات الخفيفة في سلة المهملات. لقد استمتعت بالعمل على طاولة نظيفة."
---
الغرض من هذه الرسالة هو قصها، و نسخها ضوئيًا، وإرسالها إلى المنزل مع الأطفال لتكون مرجعًا للوالدين! وهي متاحة أيضًا على الإنترنت على NAEYC.org/tyc.
حمّل ملف PDF المعنون "مساعدة طفلك على تعلم تحمُّل المسؤولية"
حقوق الملكية الفكرية للصور الفوتوغرافية: © Getty Images
Marie L. Masterson
Marie L. Masterson, PhD, is Director of Quality Assessment at McCormick Center for Early Childhood Leadership. She is a national speaker, child behavior expert, and consultant to state agencies, schools, childcare centers, and social service and parenting organizations.