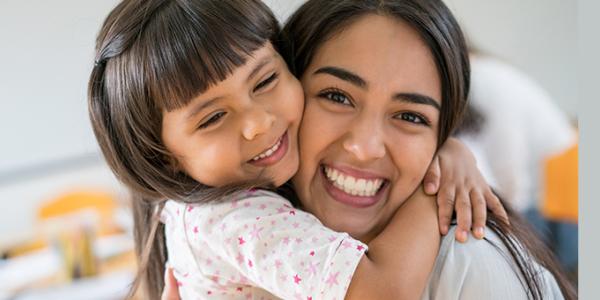 You are here
Dear colleagues,
As summer ends and the back-to-school season kicks off, I am reflecting on all the amazing transitions NAEYC has made over the past year! Last September, NAEYC set out to change the meaning of membership by ensuring that the focus is squarely on YOU.
We've transformed our membership categories and benefits packages so everyone can join NAEYC at a level that fits his or her needs and budget. We updated the affiliate structure so that local affiliate membership is included in each NAEYC membership level, giving you more local support. Finally, we launched a brand new website for easier access to all of the high-quality content NAEYC offers.
I'm especially excited about two of the new benefits that many preschool teachers are taking advantage of:
Standard and Premium membership now include one or two online professional development modules. Wherever you are, whenever you have time, you can participate in high-quality professional development on a variety of topics.
The popularity of HELLO, our online community forum, has skyrocketed. Building peer networks is one of the most important things you can do to further your career, and Hello facilitates those connections. Ask questions, answer questions, or just stay up-to-date on important issues. No matter how you participate, you're sure to find value in Hello.
NAEYC continues to strive to provide you with the resources and support you need to excel as an early childhood educator. I hope you will embrace our new resources and benefits and use them to bring about positive change for you and the children and families you serve.
---
Photograph: Courtesy of Getty Images
Rhian Evans Allvin
Rhian Evans Allvin is the chief executive officer of NAEYC. She is responsible for guiding the strategic direction of the organization as well as overseeing daily operations. Before joining NAEYC, Evans Allvin was a guiding force in Arizona's early childhood movement for more than 15 years, including serving as CEO of Arizona's First Things First.