Pillars of Peace: Tips for Peacemaking in the Early Childhood Classroom
You are here
Margaret Clark, Haleigh Harper
Young children's social and emotional development is crucial to their success in school. When children communicate their feelings appropriately, develop positive relationships with their peers, and come up with ways to solve problems and make peace in their world, they are better able to focus and learn. However, as early childhood educators, we are regularly asked to prioritize academic skills, leaving little time to focus on important social skills such as curiosity, self-awareness, and problem-solving. The following tips will help you foster peacemaking skills in the classroom.
1. Acknowledge children's peacemaking skills

Recognize when a child resolves a conflict, solves a problem, or clearly communicates an emotion. These are all essential components of peacemaking. When we acknowledge and label these actions, we show children how to recognize and value their own capacities for peacemaking: "Wow, Maria figured out a way for you all to share these blocks and work together. She has shown great problem-solving skills."
2. Make space for peace

Peacemaking is challenging—even for adults. To support young children in peacemaking both in the moment and as a lasting pillar of the classroom community, you can designate space in the classroom and use readily available objects. For example, a peace corner or table can be used for children to work out conflicts with their peers, and peace puppets can help children act out their feelings. Introduce to and practice with the children using a peace-related space and materials. Over time, children can take ownership of working through problems using these supports.
3. Model and label your own peacemaking skills

Children look to us as educators and caregivers to be the models of what peacemaking looks like. While you demonstrate positive problem-solving, remember to talk through your own feelings and label them for children to hear. Share with the children, "I too am feeling frustrated right now and also a little overwhelmed. I'm going to try taking a few deep breaths to relax my body and my mind."
4. Watch, listen, and learn

When children express big emotions, it is important to pay careful attention and give them the chance to teach us about what they are experiencing. Tuning in with full awareness can help us make sense of big emotions as they arise: Why is this child feeling this way? What do we know about the child (at school and at home)? When we practice attentive listening, we also demonstrate to children that we value them and respect their feelings: "I see that you are upset. I would like to know why—will you tell me?"
5. Respect the whole child

Positive peacemaking for the whole child requires that every aspect of the learning environment be respectful. Look around your classroom and ask yourself
How does each child navigate the design, the space, and the materials?
What challenges is each child faced with? Are these challenges developmentally appropriate?
What design changes can I make to help each child maneuver and learn with and from the environment?
6. Celebrate positive stories and share books about peace

Throughout the day, describe the successes of the classroom and forecast how the students will continue to make positive relationships and have successful interactions: "I want to share a story about my favorite part of lunch today. I noticed that James was struggling to open his container, and Will offered to help him. When Will got the container open, James smiled. I could tell that he was happy to have such a kind friend. I know I will continue to see you caring for one another, helping each other out, and expressing your thanks, and that is exciting to see."
Books about peace (and peacemaking) are also great resources for the what, why, and how of peacemaking:
The Peace Book, by Todd Parr
The Peace Rose, by Alicia Olson
Can You Say Peace?, by Karen Katz
What Does Peace Feel Like?, by Vladimir Radunsky
Peace Begins With You, by Katherine Scholes
Peace One Day, by Jeremy Gilley
This article supports the following NAEYC Early Learning Program Accreditation standards and topic areas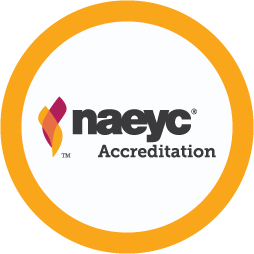 STANDARDS 1: RELATIONSHIPS
  1D: Creating a Predictable, Consistent, and Harmonious Classroom
  1F: Promoting Self-Regulation
Photographs: © Getty Images
Margaret Clark
Margaret Clark is an assistant professor of education at the Massachusetts College of Liberal Arts, in North Adams, Massachusetts.
Haleigh Harper
Haleigh Harper is a lead teacher of 3- to 6-year-olds at the Montessori Discovery School, in Norwich, Connecticut.