Now Read This! 2016 Children's Book Award Winners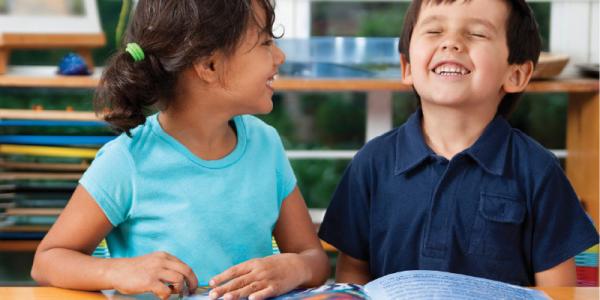 You are here
Bang your drum, blow your horn, and enjoy the ride with these 2016 children's book award winners.
The Coretta Scott King Book Awards

The Coretta Scott King Book Awards are given annually to outstanding African American authors and illustrators of books for children and young adults that demonstrate an appreciation for African American culture and universal human values. The award commemorates the life and work of Dr. Martin Luther King Jr., and honors his wife, Coretta Scott King, for her courage and determination in continuing his work for peace and world brotherhood.
For more information, visit www.ala.org/emiert/cskbookawards.
---
The Coretta Scott King Book Awards—Illustrator Award Winner



Trombone Shorty
Troy Andrews. Illus. by Bryan Collier. 2015. Abrams.
Hailing from the Tremé neighborhood of New Orleans, Troy "Trombone Shorty" Andrews got his nickname by wielding a trombone twice as long as he was high. A prodigy, he was leading his own band by age 6, and today this Grammy-nominated artist headlines the legendary New Orleans Jazz Fest.
Andrews has created a lively picture book autobiography that follows his dream of becoming a musician, despite the odds—eventually reaching international stardom and acclaim. Trombone Shorty is a celebration of the rich cultural history of New Orleans and the power of music.
---
The Pura Belpré Award

The Pura Belpré Award is presented annually to a Latino or Latina writer and illustrator whose work best portrays, affirms, and celebrates the Latino cultural experience in an outstanding work of literature for children and youth.
For more information, visit www.ala.org/alsc/awardsgrants/bookmedia/belpremedal.
The Pura Belpré Award—Illustrator Award Winner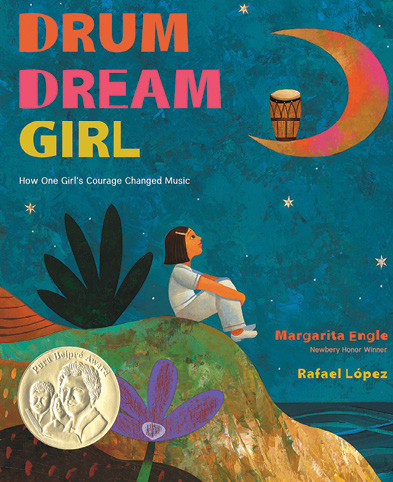 Drum Dream Girl: How One Girl's Courage Changed Music
Margarita Engle. Illus. by Rafael López. 2015. Houghton Mifflin Harcourt.
Girls cannot be drummers. Long ago, on an island filled with music, no one questioned that rule—until the drum dream girl. In her city of drumbeats, she dreamed of pounding tall congas and tapping small bongós. She had to keep quiet. She had to practice in secret. But when at last her dream-bright music was heard, everyone sang and danced and decided that both girls and boys should be free to drum and dream.
Inspired by the childhood of Millo Castro Zaldarriaga, a Chinese-African-Cuban girl who broke Cuba's traditional taboo against female drummers, Drum Dream Girl tells an inspiring true story for dreamers everywhere.
---
The Newbery Medal

The Newbery Medal—named for 18th-century British bookseller John Newbery—is awarded annually to the author of the most distinguished contribution to American literature for children.
For more information, visit www.ala.org/alsc/awardsgrants/bookmedia/newberymedal/newberymedal.
The Newbery Medal winner



Last Stop on Market Street
Matt de la Peña. Illus. by Christian Robinson. 2015. G.P. Putnam's Sons Books for Young Readers.
Every Sunday after church, CJ and his grandma ride the bus across town. But today, CJ wonders why they don't own a car like his friend Colby. Why doesn't he have an iPod like the other boys on the bus? How come they always have to get off in the dirty part of town? Each question is met with an encouraging answer from grandma, who helps CJ see the beauty—and fun—in their routine and in the world around them.
This energetic ride through a bustling city highlights the wonderful perspective only grandparent and grandchild can share.
---
Photo © iStock; Book covers courtesy of Houghton Mifflin Harcourt and G.P. Putnam