Feature Teacher: Aicha Zerdeb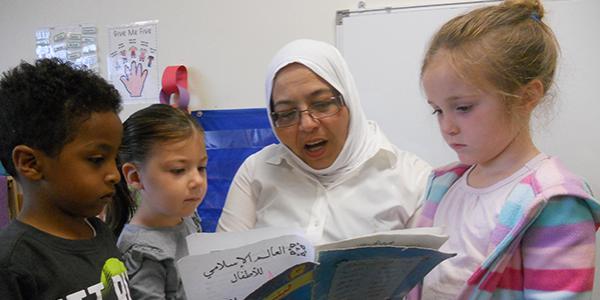 You are here
Aicha Zerdeb is a lead teacher at the Rose Byrne Head Start, in Manchester, New Hampshire.
What is something a child has taught you?
The children teach me as much as I teach them: they teach me to be happy, to always give with an open heart, to believe in myself, and to be patient. I have learned so many important life lessons from the children I teach!
What is most important in your classroom?
Creating an environment of mutual respect and positivity for everyone—teachers, children, and families.
How do you communicate with children's families?
We have an open-door policy in the classroom. I work to develop positive relationships with families through everyday interactions, good listening, kindness, understanding, parent–teacher conferences, telephone conversations, email and written notes, and collaboration in the classroom. 
How do you involve children and families in learning activities?
We have Family Night once a month, and I send out home–school connection activities (activities related to classroom themes, family games, and social activities) once a week. I often ask family members to come into the classroom and read their favorite stories in their home languages.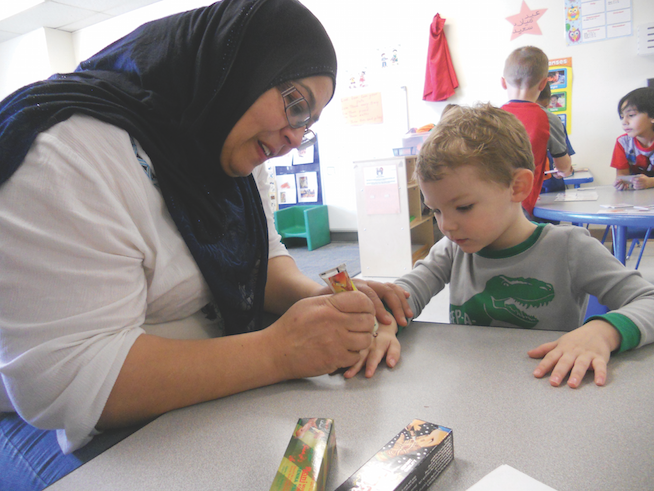 How do you build on children's individual and family strengths, cultural backgrounds, and experiences?
I give families opportunities to come in and share their cultures with the class through reading stories and singing songs. I display family photos that highlight their cultures and have many different cultural clothes (representative of the different cultures in our classroom) in the dramatic play center. Every year, we make family trees or family binders to display the children's family pictures.
How do you show children that you value them?
When talking with children, I always try to be down at their level and to look them in the eye. Giving children time and space to share their ideas and feelings validates them. In the classroom, I let children choose activities each day. During play, I follow their lead. I constantly give encouragement and positive feedback!
What do you struggle with most?
Finding balance between guiding children's learning and giving them the answers. For example, after working with one child on using her words to tell the other children what she needed or wanted, she was able to go up to her friend and get the baby doll she wanted, asking, "Can I have it now?" I want to actively facilitate children's exploration, learning, and development.
What do you do when things don't go as planned?
I try to be creative. I listen to the children, stay consistent, and communicate with both the children and the teachers. I reevaluate the lesson or activity and see how I can go about it differently. You have to be very flexible and realize you may need a back-up plan or two, and that's okay!
Words of inspiration:
Soon, when all is well, you're going to look back on this period of your life and be so glad that you never gave up. —Brittany Burgunder
Favorite children's book:
Are You My Mother?, by P.D. Eastman
What I'm reading now:
Anyway: The Paradoxical Commandments: Finding Personal Meaning in a Crazy World, by Kent M. Keith
How I take care of myself:  
I eat healthy, take walks, garden in the spring and summer, have massage therapy every month, and pray. Fasting during Ramadan is important to me. I also make sure to laugh every day!
Why didn't someone tell me?
That I can accomplish so much with the children even though I have so little time.
My two cents:  
Each child is unique. They all have a natural love of learning—never give up on them!
Proudest accomplishment:
Teaching gives you the ability to guide, inspire, encourage, and help others. This has allowed me to see great accomplishments on a daily basis. When I step back at the end of each year, I look at my class and realize that the children have gained so many new skills in speaking English, in building relationships with peers, and in solving problems in creative ways, preparing them to transition to kindergarten.
My teaching style in three words:
Consistent, creative, aware 
Future goal:
To be a better teacher by continuing to learn and grow each year. I believe making a difference in the life of a child is the heart of teaching, and I strive to make an even bigger difference each year.      
---
Photographs: Courtesy of the author