Nurturing Curiosity: Using and Creating Informational Texts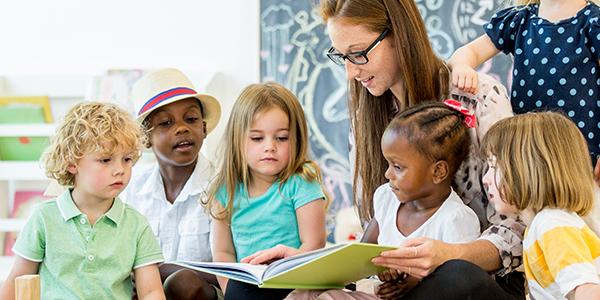 You are here
If you've been in the early childhood field for a while, you may be noticing more and more talk about informational text. In part based on many studies showing that background knowledge and vocabulary are critical for reading comprehension, learning standards are expecting even young children to engage with and learn from informational texts. As a result, book and online publishers are increasingly focusing attention on informational text geared toward young children.
Publishers define the term "informational text" broadly, including anything from a podcast to a graphic to a book that's created mainly to provide information. Newspapers, documentaries, nutrition labels, maps, science articles, and many websites are all informational texts. Once you start thinking about it, you'll see informational texts everywhere. For example, board game instructions are informational texts that teach us how to do something. These texts can lead to lots of fun! Other informational texts, such as bus schedules and grocery lists, support us in completing everyday tasks.
I know some teachers who approach informational text instruction with avoidance or even dread. The Very Hungry Caterpillar may seem so much more engaging than an information book about the life cycle of butterflies, and teaching about characters may seem so much more interesting than teaching about an index. Fortunately, there are strategies that can make engaging with informational texts more interesting for educators and children.
Tips and tricks for teaching with informational texts

One of the most important strategies when teaching with informational texts is to make sure children are reading and writing for a real-world purpose. For example, children may
listen to and discuss read alouds of informational texts to learn how to care for a class pet
compare a few informational texts to help prepare for a field trip
write and illustrate informational books on a topic you've explored in class to take home and read with their families
write and illustrate instructions on how to take care of the school garden for custodians who will be caring for the garden over a school break
explore the area around the school to create and revise a map for a new family that has moved into the neighborhood
When children feel like there's an important reason for using and making informational texts, they are likely to be more interested in learning about the topic, put forth more effort, think more about the content, and be more concerned with the quality of their writing and illustrations. (To learn more about teaching with informational texts, visit https://pbslearningmedia.org/readytolearn/ and www.readingrockets.org/reading-topics/reading-comprehension.)
Introducing Molly of Denali!

To bring informational text to life for young children—and have a research-based resource you can share with families—take a look at the new PBS KIDS animated series Molly of Denali. The series features engaging episodes, digital games, and other educational resources for use across learning environments. The lead character, Molly Mabray, is a feisty and resourceful 10-year-old Alaska Native girl who lives in the fictional town of Qyah (pronounced KIE [like pie] – UH). She loves exploring the diverse and fascinating world around her.
The number one goal of Molly of Denali is to help children begin learning to access and create informational texts to meet their needs. This includes learning to solve real-world problems, satisfy their curiosity, and teach others. Molly engages with informational text for real-world purposes, just as you aim for children in your classroom to do!
Some of the other goals addressed in Molly of Denali include helping children
begin to generate mental images while listening to or reading text
learn about how people compose text designed to convey information about the natural and social world
use text features, such as diagrams and captions, to deepen their understanding
In addition, Molly of Denali develops content knowledge in science and social studies, such as by helping children learn about climate, historical artifacts, and Alaska Native culture. Authentic representations of contemporary Alaska Native children are featured and have been informed by Alaska Native cultural and education experts. To learn more, visit https://mpt.pbslearningmedia.org/collection/molly-of-denali.
---
Molly of Denali, produced by WGBH Boston, was developed as part of the Corporation for Public Broadcasting (CPB) and PBS Ready To Learn Initiative with funding from the US Department of Education. Ready To Learn is a federal grant program that supports the development of innovative educational television and digital media for preschool and early elementary school children and their families.
PBS KIDS and the PBS KIDS Logo are registered trademarks of PBS. Used with permission. The contents of this graphic were developed under a grant from the Department of Education. However, those contents do not necessarily represent the policy of the Department of Education, and you should not assume endorsement by the Federal Government. The project is funded by a Ready To Learn grant (PR/ AWARD No. U295A150003, CFDA No. 84.295A) provided by the Department of Education to the Corporation for Public Broadcasting.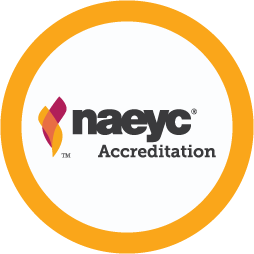 This article supports the following NAEYC Early Learning Program Accreditation standards and topic areas
STANDARDS 2: CURRICULUM; 3: TEACHING
2E: Early Literacy
3F: Making Learning Meaningful for All Children   
Nell K. Duke
Nell K. Duke, EdD, is professor in literacy, language, and culture in the School of Education and the combined program in education and psychology at the University of Michigan. As of September 2022, Dr. Duke serves as the executive director of the Center for Early Literacy Success at Stand for Children (www.stand.org). She earned her bachelor's degree from Swarthmore College and her master's and doctoral degrees from Harvard University. Her work focuses on early literacy development, particularly among children living in economic poverty. Dr. Duke has received the International Literacy Association's William S. Gray Citation of Merit for outstanding contributions to research, theory, practice, and policy. Her website is www.nellkduke.org.